Chicago Boys – public rehearsals 22.4.2023
18.04.2023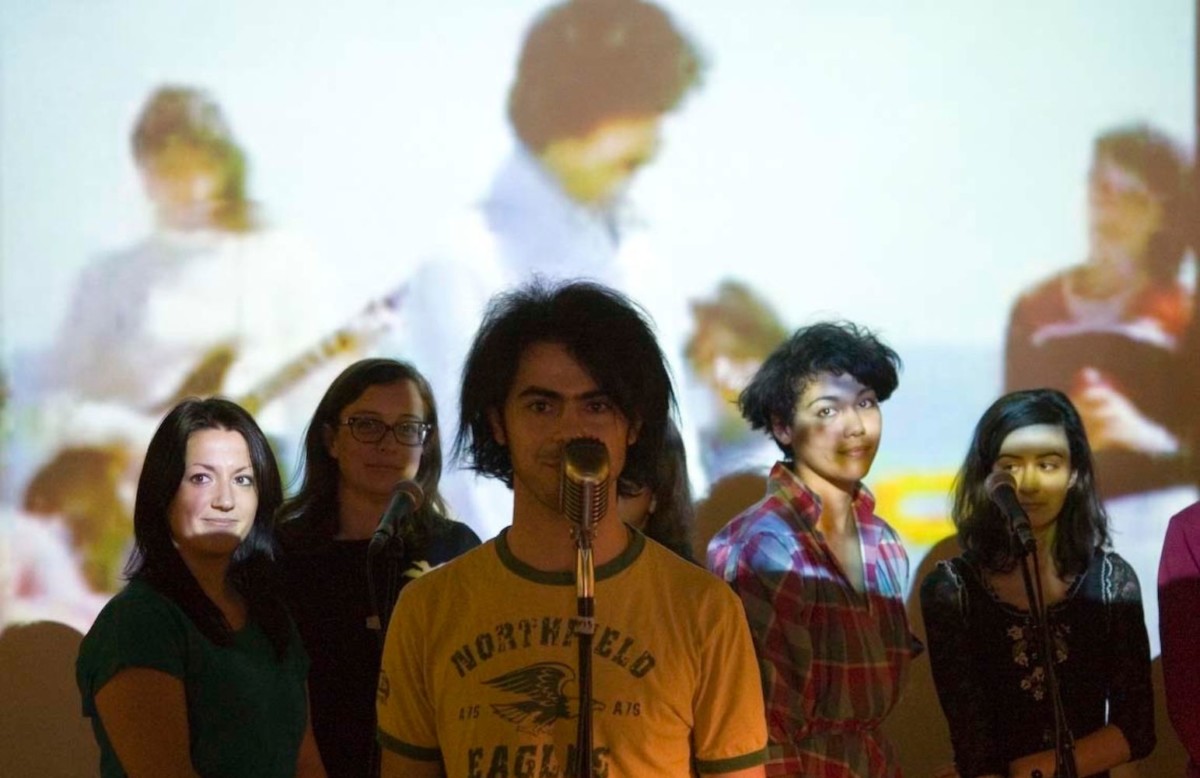 Chicago Boys – public rehearsals at Lapinlahti Hospital 22.4.2023
The first public rehearsals of IHME Helsinki Commission 2023 Chicago Boys – While We Were Singing, They Were Dreaming are going to take place at Lapinlahti Hospital on the 22nd of April at 13:00-16:00!
We warmly welcome everyone to follow the rehearsals or to join the band in playing music and discussing the topics of neoliberalism, environmental crisis and the everyday.
Lapinlahti hospital, built in 1841, was the first specialized psychiatric hospital in Finland. Since the hospital days, Lapinlahti has served as a citizen-oriented center where, for almost ten years, the arts, culture, mental well-being and small entrepreneurship have been run, developed and nurtured. Unfortunately, the future of Lapinlahti is threatened, as the City of Helsinki is negotiating with a private international real estate investment company about planning a hostel operation in the area.
Schedule
13:00- 14:00 Guided tour of Lapinlahti Hospital and its history led by CEO of Lapinlahden Lähde, Ville Pellinen. The tour will start in Section 5 (Osasto 5) of the first floor of the south wing of the main building. The tour fits 30 persons.
14:00-16:00 Band rehearsals in the Auditorium, in the main building of Lapinlahti Hospital
You can buy food and drinks at Cafe Lähde, but you are also welcome to bring your own snacks to the Auditorium.
Open rehearsals of Chicago Boys – While We Were Singing, They Were Dreaming happen each Saturday during 22.4. – 27.5.2023 in various public places around Helsinki. Free admission!
Would you like to stay up to date with IHME's news and events?
By subscribing to our newsletter you get to hear our latest news approximately once a month.