Finnish-language practice at IHME
28.03.2019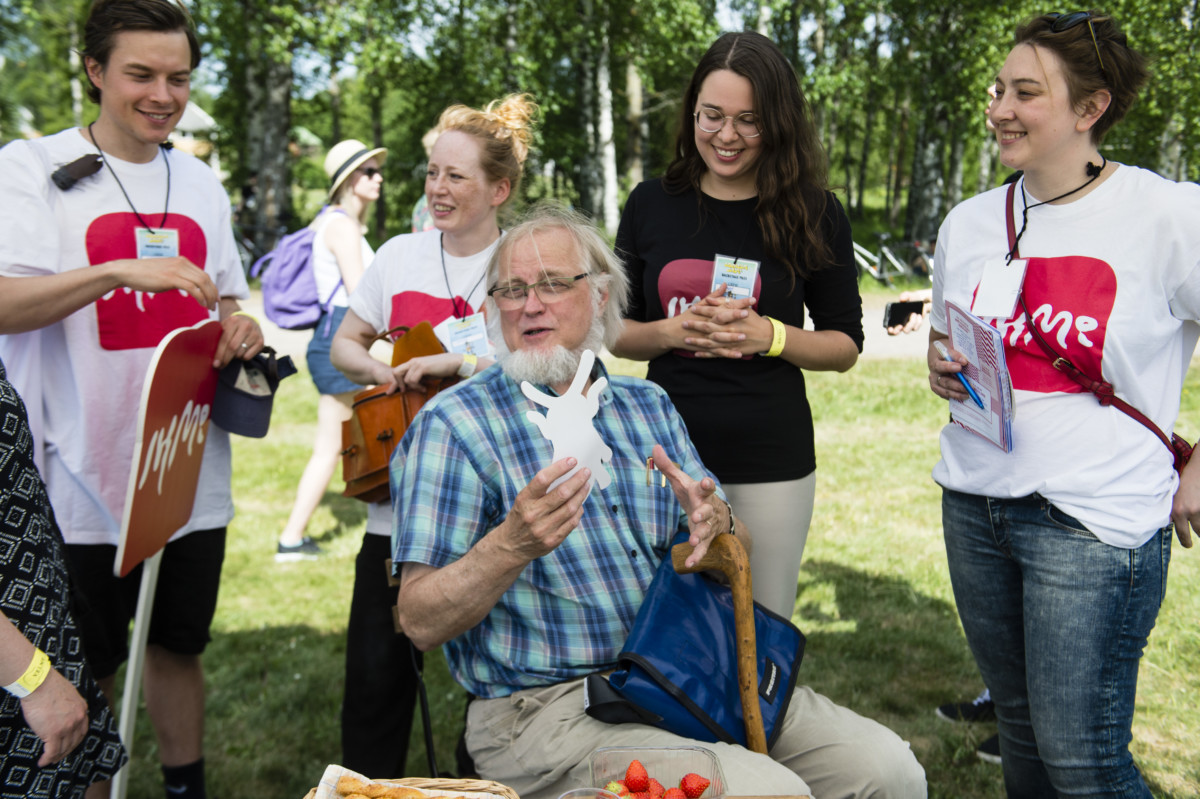 Last spring, IHME's festival team was joined by Finnish-language trainee Katarina Lopatkina. The two-month practice period was part of her language studies. We asked Katarina to talk to us about her trainee period now that a year has passed.
Hi Katarina, tell us a bit about your background.
"I originally gained a doctorate in art history and am an art professional from St Petersburg. I have worked for a long time as a curator, writer and journalist especially in modern and contemporary art."
How did you end up at IHME?
"I moved to Helsinki a few years ago and wanted to learn the language better. My Finnish-language studies included workplace practice. I applied for IHME and got to join in the Festival preparations."
How did you find your practice?
"Following the language was really tough, especially at first, but I learned more all the time and soon realized that I would get on quite fine. It was useful to learn the professional terminology; on the course they teach more everyday things."
What was the best thing about your practice?
"The best thing was the people, who persistently spoke Finnish to me, supported me and gave me time. I got to know the people and the work culture, for example, people here meet with their coworkers in person more than they do in Russia."
What tips would you give employers who are thinking of taking on a language trainee?
"Do just go ahead and take on a trainee, they will be really grateful for the opportunity! It might take time at the start, but they will learn really quickly and both sides will benefit. The longer the practice period, the more it is useful to both sides, too. It is also good to put the trainee's workstation where people talk and meet a lot. They will benefit from hearing the language, even if they are not involved in all the various jobs."
What did you gain from your practice?
"Nowadays I do multiple projects both internationally and here in Finland. My Finnish-language skills are, of course, an advantage and my local networks have expanded."
IHME offered a practice placement as one action of the equality strategy published last year. For IHME, Katarina's knowledge of contemporary-art processes contributed to the practice going smoothly and she quickly learned the vocabulary related to the job. She was a great help, especially in audience work and numerous production tasks. Her practice period gave us another viewpoint, not only on our own practices, but also on the importance of language for living and finding work in Finland. This is an important issue nowadays, since increasing numbers of people in Helsinki speak a language other than Finnish as their mother tongue.