IHME's Night of Science: ART + SCIENCE + FOREST
09.12.2021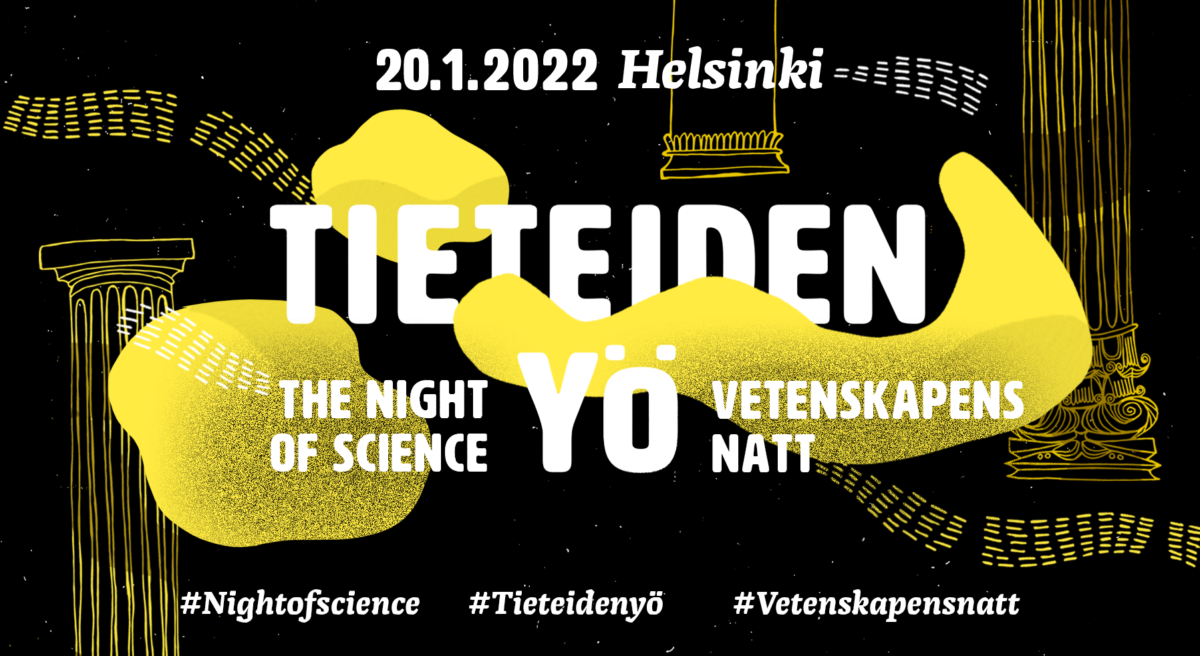 The changes in the programme were updated on Jan 10,2022.
IHME's Night of Science event combines art, science and the theme of the forest. It takes place at  7–8 pm on Thursday, 20 January 2022 online.
The programme was inspired by IHME Helsinki Commission 2021, To Burn, Forest, Fire by artist Katie Paterson. You can also get a free incense package to conduct your own incense ceremony. At the discussion Professor of Meteorology Timo Vesala will answer the question: Is the management of Finnish forests on a sustainable basis?
Welcome to the free event!
Get your own To Burn, Forest, Fire incense pack
IHME Helsinki Commission 2021, artist Katie Paterson's To Burn, Forest, Fire, consists of the scent of the first-ever forest on earth and the scent of the last forest of the age of climate crisis. The scents were defined by the artist's studio in collaboration with researchers, and processed into incenses in collaboration with a Japanese incense maker. The incense ceremonies held in different places in Helsinki in September 2021 were praised for their unique, simple form that prompted participants to think about the timespan of millions of years and our relationship with the forests. Watch the short video of the commission >>
We'll post the free incense package and the instructions for the first 100 people who leave their contact info. Leave your contact information here.
The pack is an invitation to join IHME Helsinki and Katie Paterson on the International Day of Forests, March 21, 2022, by holding your own incense ceremony with family and friends. That moment can be shared with others by taking a photo and posting it on Instagram with the hashtags #IntlForestDay, #ToBurnForestFire, @ihmehelsinki and @katiempaterson.
More about the International Day of Forest and incense ceremonies >>
7–7.45 pm Discussion: Is the management of Finnish forests on a sustainable basis?
Online on IHME's YouTube channel & Liveto platform
In the discussion, Professor of Meteorology Timo Vesala answers the question of the sustainability of Finnish forest management. Vesala has been Professor of Meteorology since 2001. He was an Academy of Finland Professor in 2015–2019. His main research fields are micrometeorology, biosphere-atmosphere interactions, ecophysiology and biogeochemical cycles – especially carbon and water cycles – in forests, wetlands and lakes, and the related greenhouse and other trace gas exchange with the atmosphere. His expertise ranges from cell, plant, ecosystem and regional to global scales. He is a member of the Finnish Climate Panel 2020–2023. Vesala has contributed to public debate on the climate impacts of forestry. He has promoted and produced several artworks that combine art and science.
The event is in Finnish. The discussion will be recorded and English subtitles added to it on IHME's YouTube channel later.
You can follow the event online through this link. The event requires registering by entering your name (Vieraskirjautuminen).
Night of Science's webpages >>
Details subject to change.