The Learning from Doubt student assignments presented
19.09.2022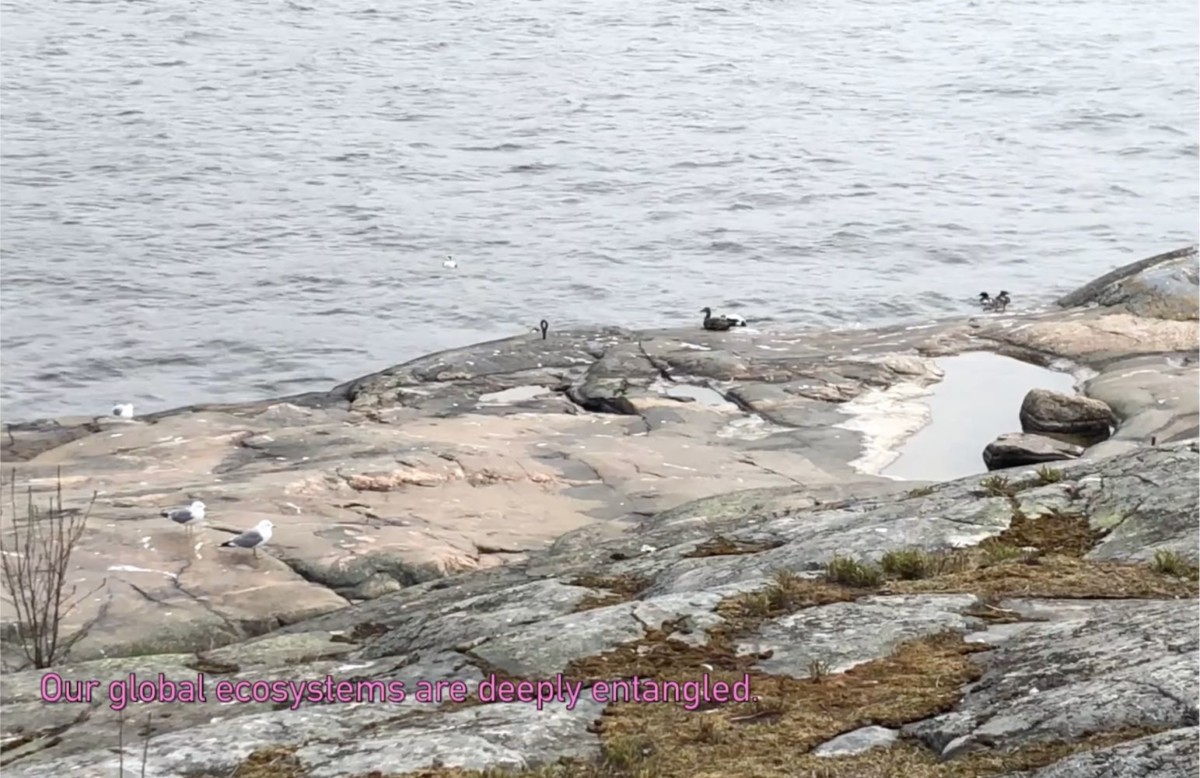 The final works by students of IHME Helsinki Commission 2022, Amar Kanwar's Learning from Doubt online course, will be presented during Environmental Humanities Month on 3 November 2022 in an online event open for all starting at 4 pm. Environmental Humanities Hub of the University of Helsinki organizes the event in collaboration with IHME Helsinki. The Learning from Doubt online course was attended by students from the Academy of Fine Arts of the University of the Arts and sustainability science students from the University of Helsinki, some of whom carried on the reflection prompted by the course in their own final theses.
Students' works include texts, photographs, video works and performances that apply Amar Kanwar's method of doubt. The task was to investigate alternative ways of evaluating and understanding their chosen environmental crime. The students come from both educational institutions, among them, for example, Joonas Pulkkinen and Lauri Lähteenmäki from the Academy of Fine Arts, who will hold a discussion in texts and pictures about forests as victims of wars. Zagros Manuchar's work is about a Kurdish child soldier, while in her video work sustainability science student at the University of Helsinki Emma de Carvalho deals with the impact of climate change on birds on Uunisaari Island. Also showing their works will be Sonja Kilpeläinen, Kaisa Penttinen, Anni Piiroinen, Scott Williams and Spyridoula Fotinis.
The University of Helsinki's Environmental Humanities Hub investigates the multifaceted cultural and relational dimensions of human-caused environmental change, now one of humanity's most urgent challenges. Environmental Humanities Month brings together events in which:
"The main goal is to raise awareness of the humanities and social-science aspects of circularity and humanity's shift to sustainability by targeting a global audience via scientific and artistic interdisciplinary cross-pollination, and by using local knowledge, as well as languages beyond English, to amplify vulnerable and marginalized voices of environmental humanists across the globe," says Viktor Pal, coordinator of the programme.
We are glad that Amar Kanwar's course has continued to live on in the students' works and that they can be seen by everyone. The Environmental Humanities Month programme will be updated in the Helsinki #ENVHUM Blog throughout the autumn.
Read more about the online event and how to participate >>
Read more about the students' works and the programme of the event >>
The online event happens in Zoom and requires registration: