Advisory Board in Interview: Jussi Parikka
20.06.2023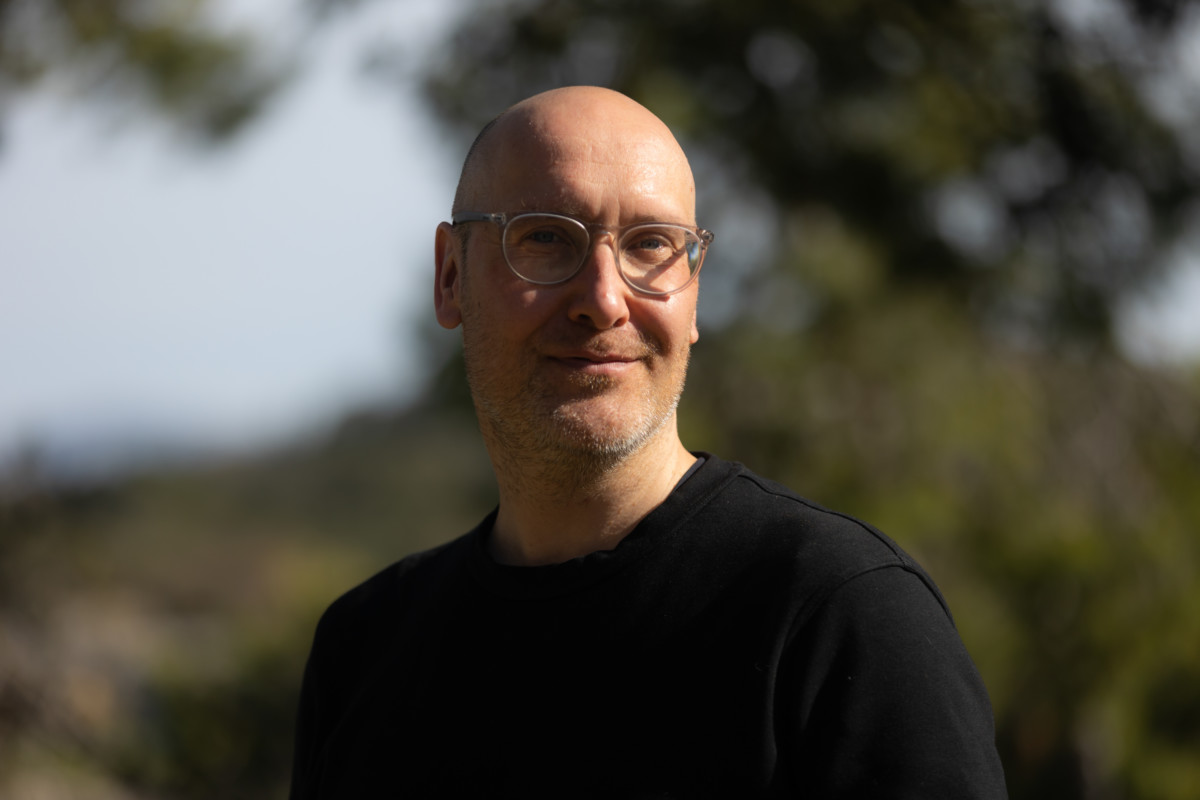 We asked the members of our Advisory Board four questions about how, IHME Helsinki's goal of combining art, science and climate work has progressed in four years. Professor Jussi Parikka of Aarhus University has worked in IHME's Advisory Board during years 2019 – 2023.
1) When we started our collaboration four years ago with the new direction, we wanted to bring together art, science and climate work in our programme and to support long-term collaborations both with institutions and artists. How do you think we have succeeded in this?
Since we drafted our key principles for this new direction, including concrete action plans on how to achieve them, I have seen a similar discussion emerge in different parts of the artistic field, too: that institutions need to fundamentally change in relation to questions of sustainability. IHME has in recent years been a key example I use, even a model of what can be done, how public art commissions can be done differently, and how an ambitious arts organization can show people examples of what curatorial practice in the context of climate change can mean.
2) As commissioners we have rethought ways of collaborating with international artists and how to make it possible for the work of the artists to be seen and developed abroad. One of the methods that we have been testing is that, instead of transporting a large body of work from one continent to another (emissions), we have collaborated with artists in their long-term projects that take place in their home countries, supporting ongoing projects with local communities in order to root resilient practices. How do you see this approach in relation to the postcolonial project?
Cultivating long-lasting and meaningful ties outside the usual circuit of contemporary arts institutions in Central Europe or the Anglo-American world is already an important part. It resonates well with various post-colonial and decolonial projects in working with artists who are not only exhibited in the traditional sense, but whose own projects become part of the broader curatorial support network. Again perhaps one could say this represents really interesting new ways of thinking about planetary curatorial practice. The point you make, that it is also directly connected to the sustainability agenda, is crucial: this link that post- and decolonial practices have with the broader context of climate change should be central to thinking about ecological justice.
3) What is the most topical question in contemporary art today from your perspective, in the times of poly-crises we are living in?
I think we already touched on that, as it relates to the link between the ecological crisis, political projects such as ethnonationalisms, and the broader security-industrial regime that casts its shadow over all this. To be able to cultivate internationalism beyond nation states, while being aware of the restricting conditions of climate change, is crucial, and in this way, also to notice how the link between far-right, anti-immigration sentiment, and the climate crisis are interlinked – and will be further weaponized. In the contexts of art and science I would see it as necessary to further move away from the sort of legacy of "spectacle" that was evident in the field – still something we see in some parts of e.g. "AI Art", which is interested in flashy screensaver art. Not that all art needs to be "political" or something, but that we are interested in cultivating developments in art and science that can meaningfully contribute to more radical ways of dealing with how we should know the world. Besides my work supporting IHME, we have engaged in some of this agenda with our Weather Engines exhibition (2022 in Athens) that is being continued in 2023 as Motores del Clima (at Laboral in Gijon, Spain).
4) You are all working more or less full time in the academic context, too. How do you see the ecological turn (sustainability transition) taking place in that context, is science-making changing with the world, and how?
Too slowly. Academic institutions should be leading this transition, but I fear many of them are just being too conservative or too slow. Partly we cannot blame them: many of them are already being squeezed due to the various funding cuts and other measures taken against them. Ruling by creating constant crisis is a tactic used by many governments – just look at the UK. Hence, solidarity with the strikes. But in general, we in academia should be more fundamentally considering how we conduct our everyday "business", and how work with sustainability should fundamentally be about infrastructure and the logistics of academic knowledge – including funding structures and their financial ties – not just a bit of recycling. Of course, we should also give credit to the different divestment campaigns that have been successful in many cases over the past 10 years! On the level of research and teaching, ecology and climate change are, of course, very visible, and lots of exciting things are happening: developments in environmental humanities and ecomedia research are just some examples among many.