Curator's Essay: Learning from Doubt
06.04.2022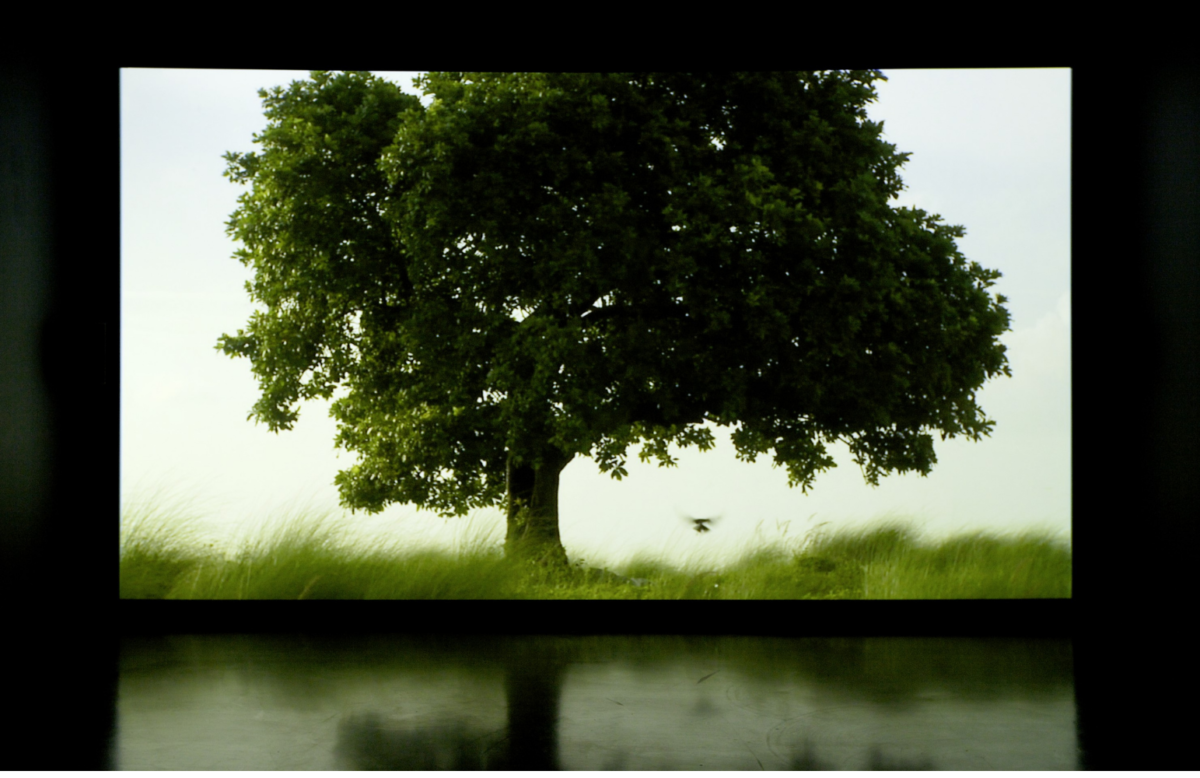 On Embracing Uncertainty
IHME Helsinki 2022: Amar Kanwar, Learning from Doubt online course. Until May 3, 2022.
There are numerous examples in art history of how art enables audience participation and adopts operating models from other areas of life. An artwork can, for example, be dancing samba (Hélio Oiticica) or funk (Adrian Piper), politics (Joseph Beuys) or running a hotel (Alighiero Boetti) or a café (Gordon Matta-Clark). A work of art can also function in the same way as a school or university (Ahmet Ögut) (1). According to art historian and critic Claire Bishop, the central feature of art that requires participation is the blurring and merging of the concepts of performer and audience, professional and amateur, production and reception. The focus is on collaboration, on doing things together, and on the dimension of collective experience. Art that enables public participation is seen as a social and communal activity, as a part of life. (Bishop 2006, p. 10)
IHME Helsinki Commission 2022, Indian artist Amar Kanwar's ten-week online course Learning from Doubt, is on this continuum of art requiring participation. It is based on Kanwar's long-term art installation and exhibition The Sovereign Forest. The course includes experiments in ecological sustainability involving the unique seed bank in the village of Narisho in Odisha, India, as well as the experience of making and displaying The Sovereign Forest installation. In addition to the currently on-going online course, the commission also includes re-installing The Sovereign Forest in Odisha. The audience for The Sovereign Forest is not just international contemporary-art audiences at art exhibitions, but especially local audiences, whose experience and inherited history are recorded in this exhibition, and to whom it also offers a chance to participate. That is why Kanwar tries to have the exhibition as a whole or parts of it continually present in Odisha.
Learning from Doubt was created during the corona pandemic. The idea of an artwork as an online course came up with Kanwar during our first video call in early spring 2020. At the same time, we on the Advisory Board developed the idea of an IHME Helsinki university collaboration, so these plans met and merged in their early stages. The course is being run in collaboration with the Institute of Sustainability Sciences of the University of Helsinki, HELSUS, and the Academy of Fine Arts of the University of the Arts Helsinki. As the pandemic advanced, with everything else being cancelled or being postponed for a year or two, we found a solution involving online work to be a practical one in the long run, too: we were able to continue our work despite the pandemic. In Odisha, however, the pandemic has affected the making of the work in many ways. Coincidentally with the making of the work, it has been necessary to take time to recover from the physical, mental and financial consequences of the disease.
Previous IHME Helsinki art works considered the state of both our planet's water and its forests. Kanwar's Learning from Doubt is linked to the same theme of life-sustaining systems. Odisha has been at the centre of conflicts between local communities, government and businesses over the management of agricultural land, rivers, forests, mountains and mineral resources. The brutal forced relocation of indigenous tribal communities and farmers has been part of the life cycle in the area since the 1950s. Kanwar asks, how can we begin to understand things differently, intervene, respond, and develop solutions to this ongoing injustice? In addition, Kanwar's artwork invites participants on a journey into their own experiences when they are faced with the course material, and ultimately towards what is personally most important to each participant. What is most important, both for people living in conflict zones in Kanwar's films or in today's Ukraine suffering a Russian invasion? What is most important to all of us living in the midst of long-term environmental and sustainability crises that threaten our very existence? According to Kanwar, we all have a shared need to get an answer to the question: What happens next, how are we to move forward? We need a prediction for the future on which to build. We have long been accustomed to following daily weather forecasts, now, we have learned to follow predictions of the advance of global warming and its consequences for decades to come. The difference between the response to these forecasts before and now is one of cause and effect: we now realize that we, especially the countries, corporations and citizens of the Global North, are influencing the advance of global warming – and hence also the weather. But these forecasts are not what we want to hear. We want to hear that there is hope.
The Sovereign Forest is a creative response to our perceptions of crime, politics, human rights, and ecology. The validity of poetry as evidence in a trial and the discourse on seeing, compassion, justice, and the right to self-determination, all this comes together in a constellation of films, texts, books, photographs, seeds and processes. One of the key questions in Amar Kanwar's production is: Can poetry serve as evidence of a crime? What is certain is that poetry can bring comfort and security to those living in the midst of crime. In a recently published article the Author Johanna Venho writes about the collective nature of poetry: "Poetry does not offer balance or peace of mind, but the comfort it does provide comes from the fact that we are not alone in our unease. Words cannot bind wounds, but they can help us withstand pain and reduce the number of wounds." She also aptly quotes the poet Paul Celan, a member of the Jewish minority who lost his parents in a concentration camp. Celan says about the comfort brought by your own language when all else has been lost in a speech he gave when he was awarded the Bremen Literature Prize in 1958: "Only one thing remained reachable, close and secure amid all losses: language. Yes, language. In spite of everything, it remained secure against loss."
Why is it important then to offer long-lasting, slowly unfolding artworks to be experienced in a time that favours a short-lived, fast flood of content that is easy to disseminate in a digital world? Because, in these uncertain times, a meaningful life comes from slowing down. Since the ecosocial upheaval requires a change in our world of values, right now, this slowdown has to occur quickly. Because, when we slow down, we have more time to connect with other people, plants, animals, the weather, the planet. Because, when we slow down, we have time to be still, to see interdependencies, and to think about how to make the change a reality using what we already have.
The above ideas for deceleration are from Maria Joutsenvirta, PhD, who specializes in sustainability thinking and transformative learning. According to her, the future will be created by slowing down. This is because the crises that threaten the planet are complex and intertwined, and cannot be resolved by the old ideas about efficiency, which originally generated the crises as a by-product. According to Joutsenvirta, a broader bildung is needed to question the obvious and take the limitations of the planet into account. Bildung is a form of agency that enables development, growth as a person. Joutsenvirta argues that transformative learning offers new ways of knowing, learning, working, and doing, bringing in other ways of knowing alongside cognitive reasoning. These ways of knowing include, for example, collective imagination, sensing, describing, directing attention, embracing uncertainty, remaining paradoxical, avoiding closure, letting go of linearity, and advocating a state of trust.
Many transformative-learning skills are at the heart of the methods for making art, and especially participatory art. This reveals art's huge potential as a driver of social change. Embracing uncertainty is particularly relevant in Amar Kanwar's piece, which has a telling title: Learning from Doubt. An example of the works discussed on the course is Kanwar's film Such a Morning (2017). In it the protagonist, a professor, resigns from his post at the university and withdraws into "darkness". And yet, according to Kanwar, the darkness in this story is not a something negative, but a space where it is possible to recalibrate our thoughts: to start over, with new methods, according to a new curriculum. Doubt comes across as empowering because it keeps us moving, in a state of constant searching and questioning. So, let us learn to embrace uncertainty, to look for our own "darkness", to linger there and to explore the light when we encounter it.
Paula Toppila
IHME Helsinki Commission 2022 curator, Executive Director of IHME
1 The artists and works referred here: Helio Oiticica (1937-1980): Parangolés, (1964-1979); Adrian Piper (s.1948): Funk lessons (1982-1984) – also as a part of IHME Festival 2014; Joseph Beuys (1921-1986). Beuys was, for example, one of the founders of Alliance 90/ The Greens. Politics is built-in in his works; Alighiero Boetti (1940-1994): One Hotel, Kabul (1971); Gordon Matta-Clark (1943-1978): Food (1971-1974); Ahmet Ögut (s.1981): Silent University (2012-).
-Claire Bishop, Participation (Whitechapel: Documents of Contemporary Art), MIT Press, 2006.
Screening of Amar Kanwar's films in Helsinki May 4, 2022. You can find the program here >>
IHME's communications intern Eero Karjalainen has written weekly reports on the course which you can find here >>