IHME Helsinki 2023 Chicago Boys 3/6: Riistavuori forest 6.5.
28.04.2023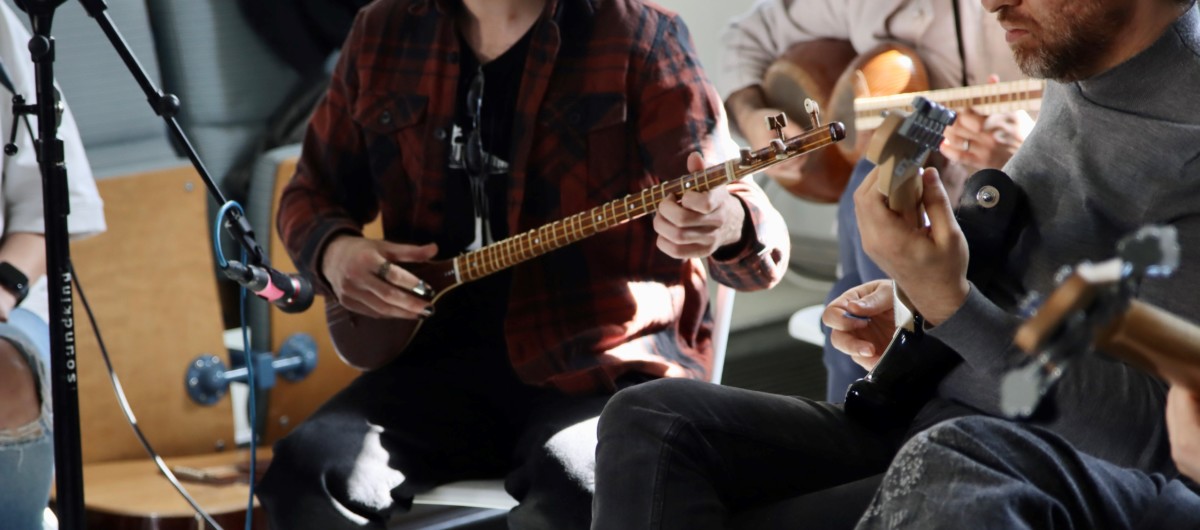 Chicago Boys – open rehearsals at Riistavuori forest
The third public rehearsals of IHME Helsinki Commission 2023 Chicago Boys – While We Were Singing, They Were Dreaming will take place in Riistavuori forest and senior center 6.5.2023 at 12.00-15.30!
We warmly welcome everyone to follow the rehearsals or to join the band in playing music and discussing the links between the economy, environmental crisis and the everyday.
Riistavuori park is a valuable and diverse forest and rock area of almost 14 hectares in Haaga. The park celebrated its 70th birthday last year, and has long been an important place not only for the species that live there, but also for the residents of the area, kindergarteners, schoolchildren and the residents of the Riistavuori senior center. Riistavuori park is one of Helsinki's several endangered local nature areas. The city is now planning to replace the forest with a residential area, business premises and a parking facility, which many resident activists are fighting against.
Schedule
12.00-13.00 Guided tour in English to Riistavuori forest by photographic artist Sanni Seppo, resident activist Marja Keränen and nature activist Riika Vilkko. We will meet at Riistavuori senior center 12.00, where the tour also ends
13.00-13.30 Lunch at the restaurant of the Senior Center. (Voluntary and to be paid at one's own expense)
13:30-15:30 Discussing and playing music in the ballroom of the Senior Center
Free admission!
Haluatko pysyä ajan tasalla IHMEen toiminnasta ja tapahtumista?
Tilaamalla uutiskirjeemme, kuulet uusimmat uutisemme noin kerran kuussa.