IHME Helsinki 2023 Chicago Boys 4/6: Stansvik forest 13.5.
09.05.2023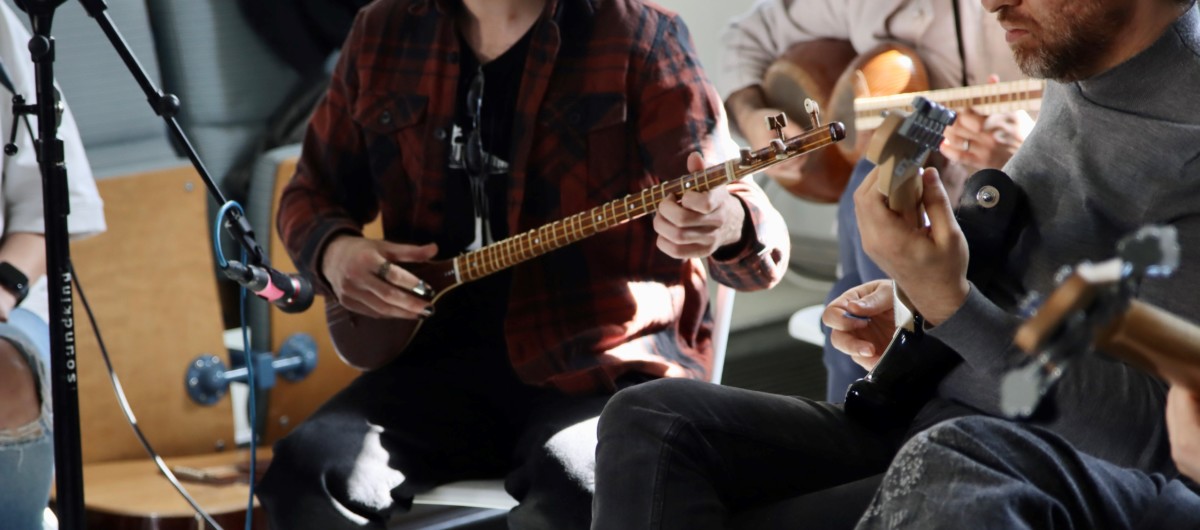 Chicago Boys – public rehearsal in Stansvik forest
The fourth public rehearsals of IHME Helsinki Commission 2023 Chicago Boys – While We Were Singing, They Were Dreaming will take place in Stansvik forest on Saturday 13.5. from 12 until 15.30.
We warmly welcome everyone to get to know the Stansvik forest, and to follow the rehearsals and participate in playing music with the band and discussing about the intertwining of the economy, the environmental crisis and everyday life.
Stansvikinkallio forest is an old forest and rock area in Laajasalo, the protection of which has been fought since the beginning of the 21st century. The forest has been, and still is, threatened by construction plans, even though there are endangered habitat types and species protected by EU directives in the area. The fight to save the forest continues actively.
Schedule
12.00-13.00 Guided tour of the Stansvik forest led by forest activist Ida Korhonen. Meeting at 12.00 at the starting point of the Stansvikinkallio nature trail in Stansvikintie.
13-13.30 Lunch picnic in the square of the new cottage village of Stansvik. Bring your own snacks and dishes!
13:30-15:30 Discussing and playing music in the new cottage village
Free admission!
In collaboration with Stansvikin kyläyhdistys ry
Haluatko pysyä ajan tasalla IHMEen toiminnasta ja tapahtumista?
Tilaamalla uutiskirjeemme, kuulet uusimmat uutisemme noin kerran kuussa.