Autumn Intern: Aino Kostiainen
30.09.2022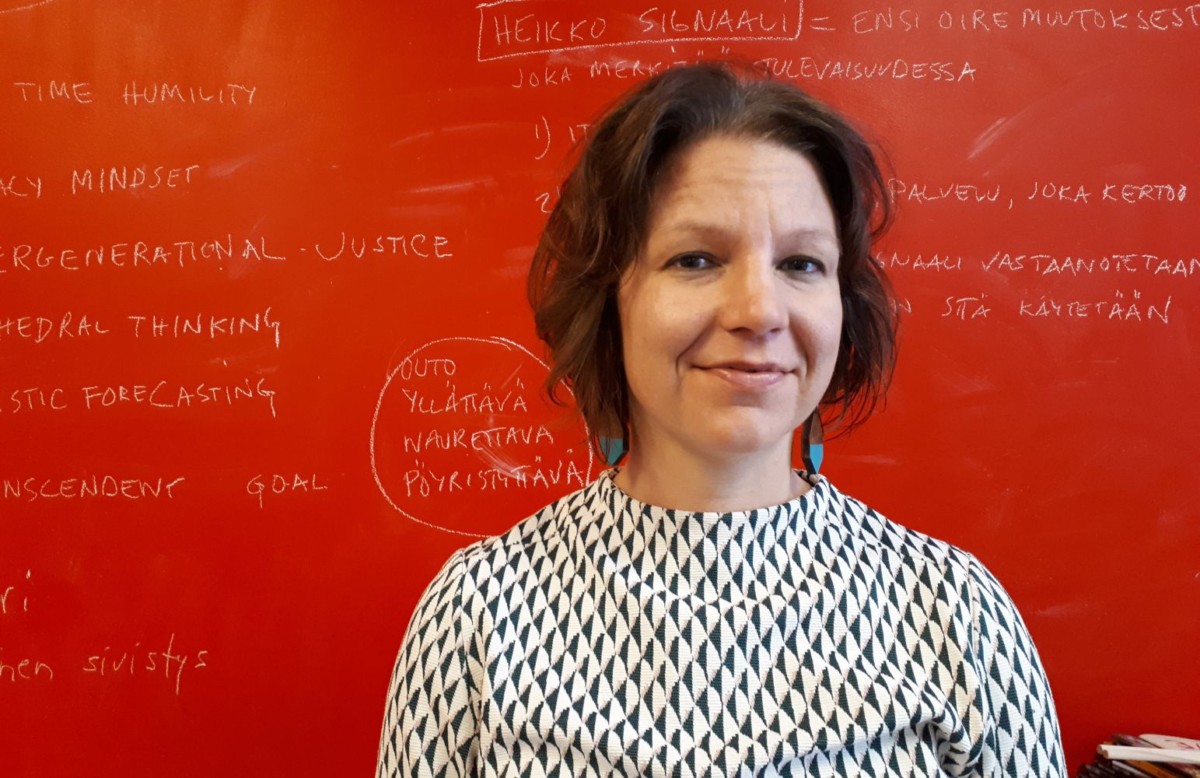 My name is Aino Kostiainen, and I am an intern at IHME Helsinki from the end of September until November. The internship is part of my studies on Aalto University's Master's programme in Visual Cultures, Curating and Contemporary Art (ViCCA).
I applied for IHME Helsinki because I am fascinated by public space from the viewpoint of art and by ecological perspectives on curating. IHME has been producing ambitious works of contemporary art in Helsinki for 15 years now. I like the way that there is only one art production annually, allowing a thoughtful dialogue with the artist. I look forward to diving into the deep end of contemporary art during my internship. At the same time, I am looking for material and inspiration for my thesis for the ViCCA programme.
I got my first Master's degree in 2002, majoring in Art History. I have a long track record of working with art in cultural organizations, and many of the phenomena tackled in curatorial studies have also come up in my work. These include dealing with the eco-catastrophe through art, making structural colonialism visible, and exploring the connections between art and technology. Since I did my first degree, the profession of curator – a job I have also done – has become established in the visual arts, but my involvement with theoretical discussion about curating has been limited. For me, education is a way to increase my awareness of the responsibility and power that I exercise as a curator.
At IHME Helsinki, I hope to learn about producing a communal work of art and about building a relationship between contemporary art and its publics. My work includes planning, conducting and analysing audience-experience surveys related to IHME's events.
As one of my first duties I will be assisting at IHME's Geomancers film screening at 5:30 on Wednesday, 5 October at the Maxim cinema in Helsinki. The event also celebrates IHME's 15th anniversary. Looking forward to meeting you and being amazed by contemporary art together!