Contemporary art, science and sustainability challenges
14.05.2020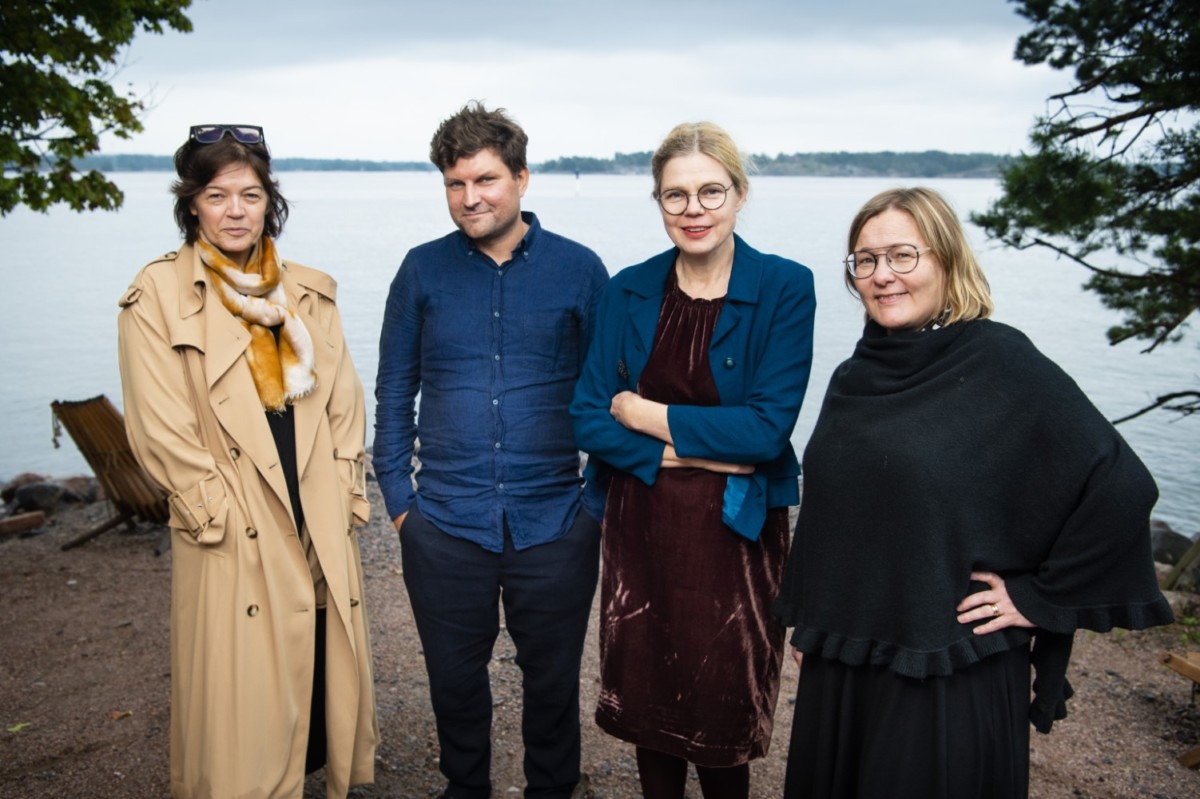 IHME's advisory board is responsible for choosing the artists who will carry out IHME Helsinki Commissions and for developing IHME's operations in a changing operating environment. The group's members are experts in art and science who work internationally.
The advisory board comprises: Professor of Contemporary Art Research at the University of the Arts Helsinki Hanna Johansson; Professor at the Winchester School of Art University of Southampton Jussi Parikka; visual artist and researcher at the BIOS Research Unit Antti Majava; Director of the CCA – Centre for Contemporary Art, Singapore, Professor Ute Meta Bauer; and IHME Helsinki's Executive Director, curator Paula Toppila, who also chairs the advisory board.
The most important issue of our time
We asked advisory board members what is currently the most important issue in contemporary art, particularly from the viewpoint of the interaction between art and science. IHME is a contemporary-art-commissioning organisation that explores the importance of dialogue between art and science in the time of climate crisis.
The board members' answers share the hope of a radical shift towards ecologically sustainable ways of working on the art scene. This need for change applies not just to art practitioners and the cultural arena, but to all sectors of society in Finland and abroad.
Collaboration between art and science
According to advisory board members' answers, science can bring out new possibilities in art. Hanna Johansson pointed out that artists often approach the big questions of our time from their own experience, while science can broaden their understanding of the world. The role of art is not just as a producer of meaning, it can also challenge our current way of living.
According to Jussi Parikka, art can demonstrate how to work across scales. He sees that art and interdisciplinary projects offer the possibility of participating in political change more broadly and more radically than before. Antti Majava sees a crying need for new multi-disciplinary artistic and institutional knowledge to be applied to ecological reconstruction, so that the art scene can keep up with the times and keep art's traditions alive in the midst of major changes.
IHME evaluates its own work
"IHME is now adopting sustainable modes of production and alternatives that minimize the carbon footprint generated by its operations," says Paula Toppila. "Scientific data helps us understand the complex, continually changing events around us," she adds. New information is also needed for devising more sustainable modes of operation. In practice this means gauging various alternatives that take the climate into account and discussing them with the artists throughout the production of the work.
Science is also part of the artists' working process. The artists invited by IHME Helsinki have experience of dialogue with researchers or have their own research background linked to their artistic work.
Other important questions
Interviewees were also asked for their observations on actions aimed at carbon neutrality in Finland and abroad, how they see the role of the artist in alleviating the environmental crisis and in adapting to it, and finally advisory board members were asked to talk about their own local observations, for example, in London and Helsinki, related to these themes.
The interviews took place on February 26, 2020, i.e. before the spread of the corona epidemic.