Environmental crisis – from words to deeds in the field of art. Eco-seminar on Nov 19
01.10.2020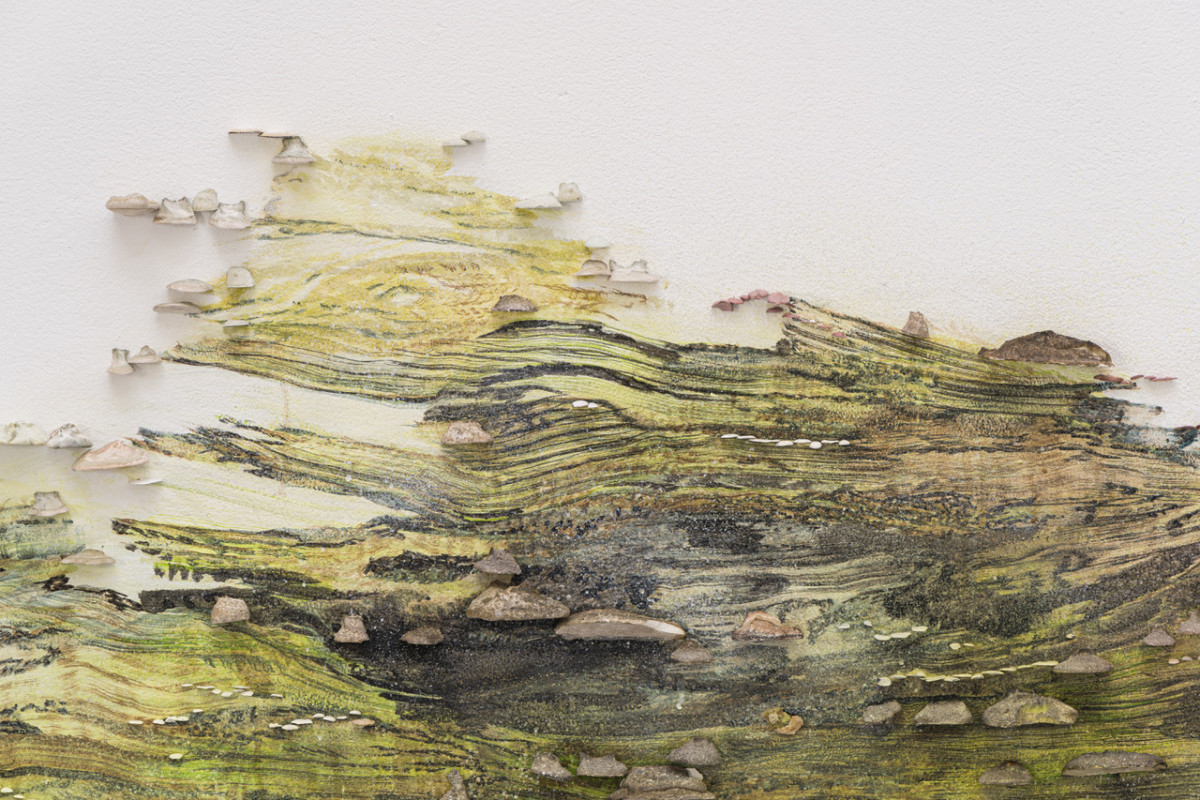 The environmental crisis is also a crisis of the artworld, requiring concrete action instead of mere words. The contemporary art organisations Frame Contemporary Art Finland, IHME Helsinki, Mustarinda and HIAP – Helsinki International Artist Programme are holding an open, free, one-day webinar Environmental Crisis – From Words to Deeds in the Field of Art on 19 November 2020.
The seminar will ask: How can we reduce climate emissions in the field of art? What can an individual art organization, curator or artist do? What can we do together? During the day, we will focus on concrete action: How can ecology be integrated into strategy and funding? How do we travel by land or calculate an organisation's carbon footprint?
The seminar day begins with a welcome from Minister of the Environment Krista Mikkonen. Then, Mari Pantsar, Director of The Finnish Innovation Fund Sitra's Carbon neutral circular economy theme, talks about the seriousness of the environmental crisis and why everyone is needed to solve it. The keynote speech will be given by Graciela Melitsko Thornton, the leader of Creative Green Programme at Julie's Bicycle, a pioneer in promoting environmental issues in the cultural sector. She will describe the steps needed to achieve carbon neutrality in an art organisation, with concrete examples.
The organisers of the seminar will share what they have done over the years to reduce their own emissions in international modern art and residencies. Also speaking will be Head of Helsinki Biennial Jonna Hurskainen and environmental coordinator of the Biennial Kiira Kivisaari as well as visual artists Alma Heikkilä and Antti Majava.
The online seminar is aimed at art institutions, artists and other artworld actors. It will benefit anyone interested in the state of the environment and in taking concrete climate action in their own work or organisation.
"Culture and the arts have an essential role in reframing our relationship with our ecology, becoming a crucial stakeholder in the global mission to take positive climate action. Creativity and activism help culture steward the transformation we need" — Alison Tickell.

"Climate change will alter our lives decisively in the future. The sustainability crisis is affecting operating environments in Finland and globally. The artworld is no exception"  — Saara Korpela.
Registration
Register for the seminar using the online form at https://forms.gle/NgCP8KDQvWSrouXU7, you will then be e-mailed a Zoom link for the event on the day. Sign up by the 17 November latest.
The event will be broadcast live on Thursday, 19 November 2020 from 9 am to 5 pm on Zoom. The seminar language will be mostly Finnish. Two presentation are in English. Videos, summaries and their translations of the speeches and the summaries in Finnish and English can be found on IHME Helsinki's YouTube channel.
Programme
9:00 Opening remarks (in Finnish)
Paula Toppila, Executive Director, IHME Helsinki
Raija Koli, CEO, Frame Contemporary Art Finland
9:15 Greeting by the Minister of Environment (in Finnish) 
Krista Mikkonen, Minister of the Environment and Climate Change
9:35 Why is it necessary to take climate action? (in Finnish) 
Mari Pantsar, Director, Carbon Neutral Circular Economy, Sitra
9:50 Discussion and questions
9:55 Break
10:00 Towards a new cultural ecology
Graciela Melitsko Thornton, Leader of Creative Green Programme, Julie's Bicycle (in English)
10:30 Discussion and questions
11:00 Do we need explorers?
Jana Winderen, sound artist, IHME Helsinki commission 2020 

11:10 – 11:20 Discussion and questions
—
11:30-12:30 Lunch break
—
12:30 Ecologically sustainable curation and production (in Finnish) 
Paula Toppila, Executive Director and Curator, IHME Helsinki
12:45 Slow and ecological travel (in Finnish) 
Juha Huuskonen, Director, HIAP – Helsinki International Artist Programme
13:00 Together on the hill – care and hospitality as a tool for more ecological residency practice (in Finnish) 
Sanna Ritvanen, Active member, Mustarinda
13:15 Environmental actions of an art museum (in Finnish) 
Jonna Hurskainen, Head of Helsinki Biennial, HAM Helsinki Art Museum, and Kiira Kivisaari, environmental coordinator, Helsinki Biennial, HAM Helsinki Art Museum
13:30 Internationality, funding and the environment (in Finnish) 
Raija Koli, CEO, Frame Contemporary Art Finland
13:45 Discussion and questions
—
14:00 – 14:30 Coffee break
—
14:30 Artist's practice and opportunities to choose (in Finnish) 
Alma Heikkilä, visual artist and Antti Majava, visual artist
14:50 The carbon footprint of an art organization (in Finnish)
Saara Korpela, Eco-Coordinator, IHME, Frame, HIAP and Mustarinda
15:05 Discussion and questions
15:15 Summary and instructions for the group discussions
15:20 Break
15:25 Group discussions (preliminary registration has ended, the groups are full)
16:25 The way forward. Summary of working-group discussions
16:45 Closing remarks
The video documentations of the speeches and the summaries in Finnish and English >>
The programme is subject to change.