IHME experienced by 389,553 people in 2009-2018
30.04.2019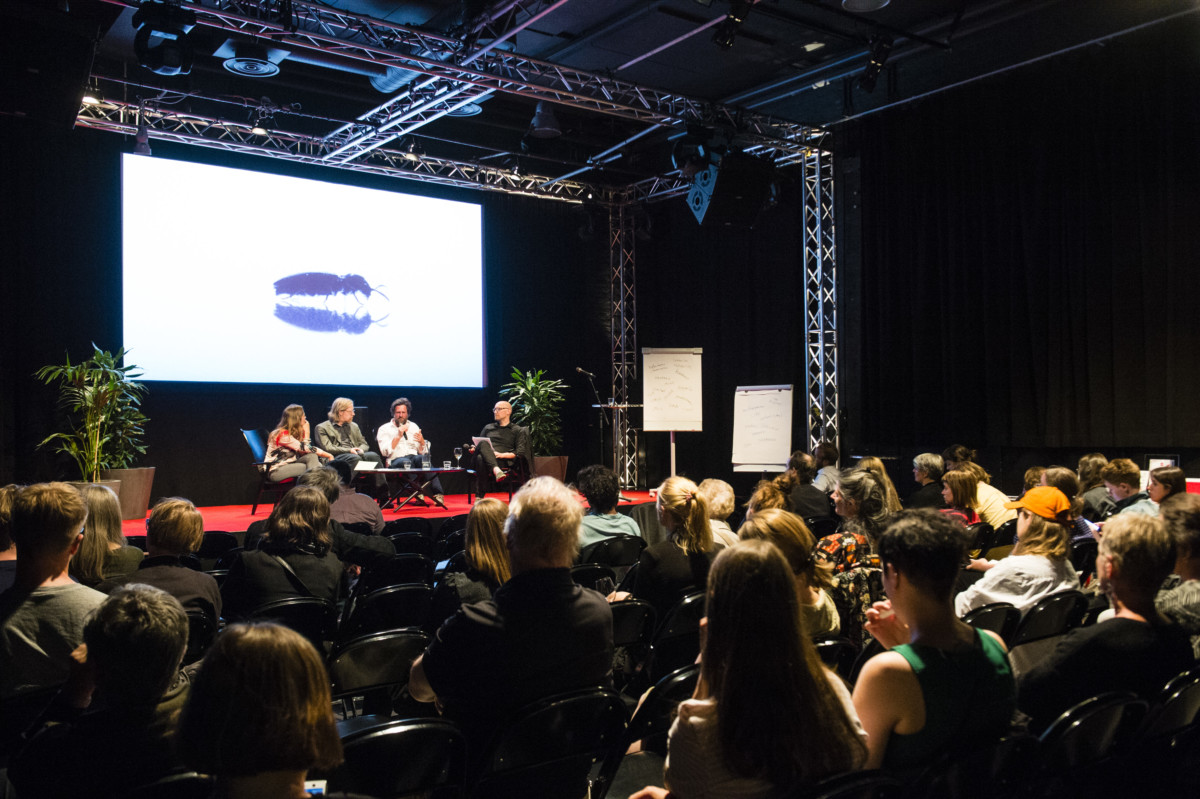 The spring has traditionally been the time for the IHME Festival. The annual IHME has been to the greatest possible extent a joint effort that brings together an enormous amount of professional skill, enthusiasm and work for each IHME Project. This year, when a new mode of operation is being planned for 2020-22, is a good moment to take one more look at past Festivals through the numbers.
"Planning and carrying out each year's IHME Project requires close cooperation with the invited artist, but also assembling and leading a multidisciplinary expert and implementation team around the production of the Project. Every year simply making the work has involved 30-50 people, companies or partners, and if we include the entire Festival, the figure rises by an average of 20-50 workers," says IHME's Executive Director and Curator Paula Toppila, who has led IHME's work since its founding.
IHME's core team is very small, with 1-3 staff working in Project and Festival production in the office all year round. The expert team that sets the policy for IHME's operations has consisted of five members, four of whom also served on the Board of the Pro Arte Foundation Finland, which creates the operating framework for IHME.
Partners in collaboration: 104, employment contracts: 120
During the event itself this core group has grown in scale several times over, depending on the features of the individual Project production. For example: Does it occur in several places at once, like Kateřina Šedá's Tram Buskers' Tour in 2016? What expertise is needed to produce a film as in Yael Bartana's True Finn in 2014? Or what does a longer-lasting Project like Susan Philipsz's When Day Closes installation in Helsinki Central Railway Station in 2010 require as regards upkeep and collaboration?
IHME has had a total of 104 partners in collaboration in the form of technology, venues, expert organizations, public visibility and collaboration with sponsors. The support and skills of those partners in collaboration have been invaluable, not just in carrying out the projects, but also in serving and reaching IHME's audiences.
The importance of the public for IHME's operations is also reflected in the number of employees engaged for the duration of the Festival, the majority being audience workers who tell the public about IHME Projects. A total of 120 employment contracts have been drafted for the event periods. Added to that, for example, film productions, such as Henrik Håkansson's THE BEETLE, require numerous agreements to be made with experts from a variety of disciplines.
People involved in making IHME Projects: 55,076
And what about IHME's audiences? Up to now, Projects in free-access public spaces have reached 389,553 people. Of these 55,076 have been active participants in Projects, for instance, modelling the clay cube in Antony Gormley's Clay and the Collective Body's in 2009. Audience numbers continue to grow, since Henrik Håkansson's IHME Project 2018 is viewable online on Yle Areena until May 25, 2019.
A programme of talks and films constructed around the Projects is staged for 2-3 days each year, on what were known as the IHME Days. These free-of-charge programmes have been attended by 14,920 people. Over the years, a total of 12,849 people have taken part in IHME School art-education programmes aimed especially at children and young people and run by ourselves and our partners.
See the people behind the numbers by taking a closer look at IHME's annual publications.
We will be announcing news of the new IHME after the press event on May 21. Subscribe to the newsletter and be one of the first to know what is going on.