IHME's Autumn events 2020
16.06.2020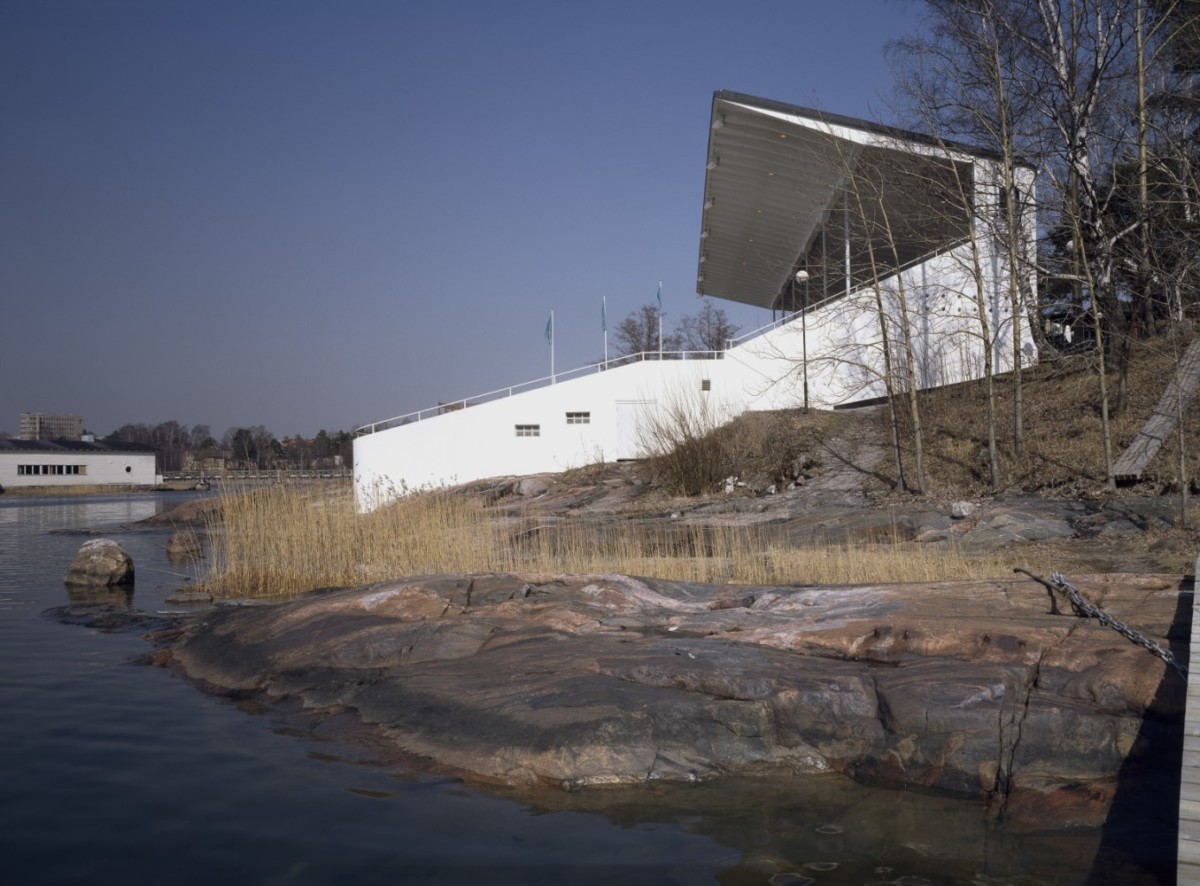 IHME Helsinki´s main production in 2020, Jana Winderen´s sound installation Listening Through the Dead Zones is postponed till August 2021 due to COVID-19 pandemic. However, the rest of the programme will happen as planned. In connection to Jana Winderen´s forthcoming installation there will be a kick-off event at the Rowing Stadium on August 22nd, 2020.
In September there will be a screening and conversation event organised in collaboration with Academy of Moving People and Images. There will a seminar on steps taken towards ecological sustainability in the Helsinki art scene in November.
Kickoff towards Baltic Sea related action
On Saturday August 22nd we welcome everybody to join us at the Rowing Stadium in Jana Winderen´s Listening Through the Dead Zones kick-off event dedicated to Baltic Sea related citizen participation projects.
"It is important to keep raising awareness about the alarming state of water systems throughout the world. In this project we are focusing specifically on the condition of the Baltic Sea. We need to recalibrate ourselves to the environment and the creatures who share our planet. By making people aware of citizens' projects which are already up and running, and by encouraging people to make their own initiatives, I hope to help guide them in the right direction", says Jana Winderen.
We will be pleased to mediate Jana Winderen´s opening words from Norway in August. We are also happy to have guest speakers from SYKE Finnish Environment Institute and it´s researcher Seppo Knuuttila to present the Baltic sea calculator.  We hear more about citizen's sighting when adventure sailor Kari "Ruffe" Nurmi tells about his one month sailing in the Baltic Sea, during which he gathered the micro-plastic waste samples to SYKE's researchers. Jyri Tirroniemi, researcher at SYKE talks in more detail about the plastic waste at the sea research. Baltic Sea Action Group´s Content Director Laura Höijer will present Baltic Sea Action for Biodiversity programme. Before the talks programme there will be a possibility to learn and take part in Clean Beach action and join the lunch that follows.
Film screening and the Eco-seminar
IHME will present a film screening followed by a conversation in collaboration with Academy of Moving People and Images (AMPI) in September. Details of this events will be announced closer to the event. "Academy of Moving People and Images is a platform in Helsinki for mobile people – those who have arrived in Finland for different reasons, be they immigrants, asylum seekers, students, or employees. Our aim is to design a new learning model and a sustainable pedagogical platform where people who have arrived in Finland from different backgrounds get to contribute to the film industry, and initiate change" explains Erol Mintaş, founder and director of AMPI.
In the end of October we shall unveil both the artist to make the IHME Helsinki Commission in 2021 and the commission itself, too. In 2021 IHME will produce two art projects in the public realm of Helsinki and the Metropolitan region.
In November 19th a seminar having a working title Towards ecologically sustainable art institutional practise will be organised in collaboration with Mustarinda, HIAP Helsinki International Artist Programme and Frame Contemporary Art Finland. What have we learned about ecological sustainability and carbon neutrality in the work of an art institution so far and what might be the next steps? What kind of structural changes should take place in the society at large in order to make it easier to obtain sustainable practises e.g. in residency programmes and art production? Seminar will take place at Helsinki Art Museum HAM seminar space and it will be streamed online. Please, follow further communication about the details and how to attend after summer holidays.
IHME Helsinki has transformed from IHME Contemporary Art Festival that was organised between 2009-2018. IHME Helsinki is bringing together the worlds of art and science in the time of climate crisis and biodiversity loss. The annual public commission by an internationally recognised artist continues to be the core of the programme. In addition to that IHME Helsinki produces 4-6 events every year in collaboration with art and scientific institutions. In 2021 there will be two commissions as both the commission for 2020 and 2021 will be realised for the audiences to be experienced. IHME Helsinki aims at carbon neutrality in all its activities. The coronavirus epidemic and Finnish Government measures to slow its spread may cause changes in the programme.