Is forestry on a sustainable footing? Timo Vesala's lecture on the Night of Science 2022
24.05.2022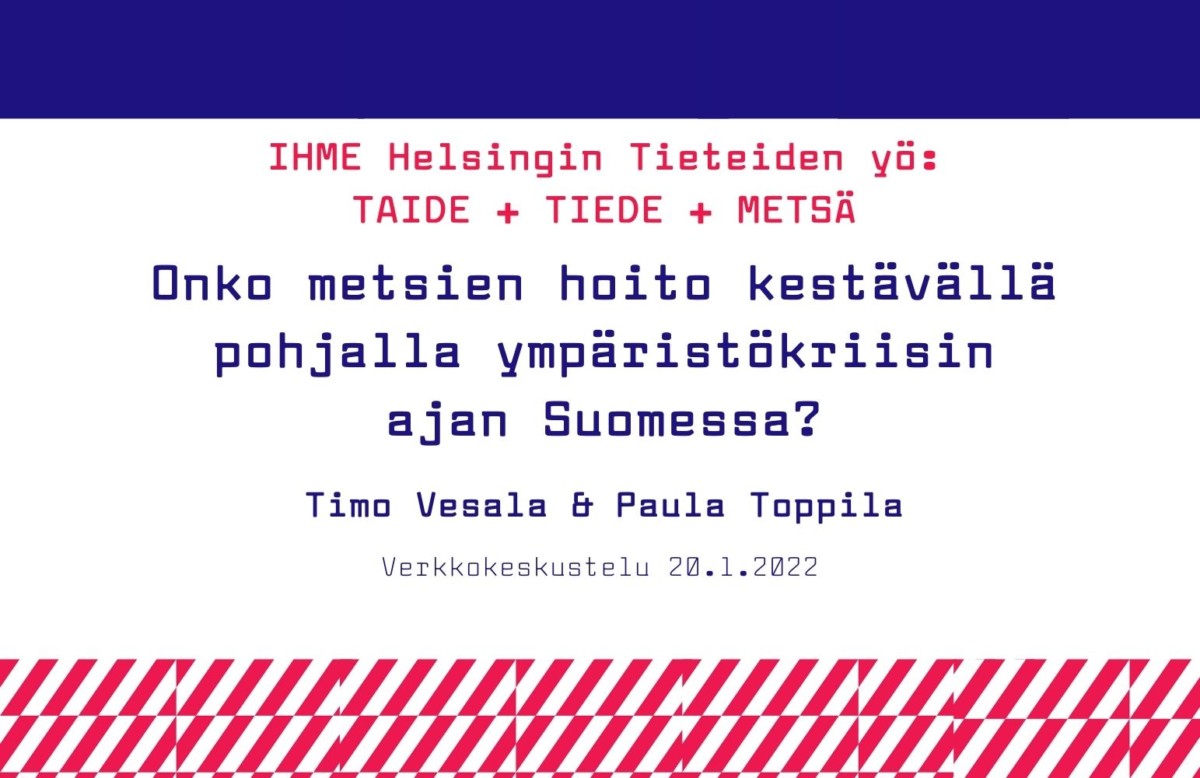 IHME Helsinki took part in the Night of Science on January 20, 2022. Due to the Covid-19 pandemic, the event was held remotely. Art, science and the forest were at the centre of this occasion. In its content, the evening was inspired by Katie Paterson's IHME 2021 Commission To Burn, Forest, Fire.
Paterson's work consists of two incenses, the first with the scent of the first forest on our planet and the second with the scent of the last forest. In IHME's online event, Professor Timo Vesala, a member of the Finnish Climate Panel, gave the lecture: Is forestry on a sustainable footing during the environmental crisis in Finland?
Vesala focused on the role of forests as carbon sinks, long-term observation of forestry, and the debate in society about forests. IHME's Executive Director Paula Toppila discussed the topic with Timo Vesala after the lecture. The lecture and discussion can now be viewed on IHME Helsinki's YouTube channel. The video is subtitled in English.