Jana Winderen to make the first IHME Helsinki Commission in 2020
17.05.2019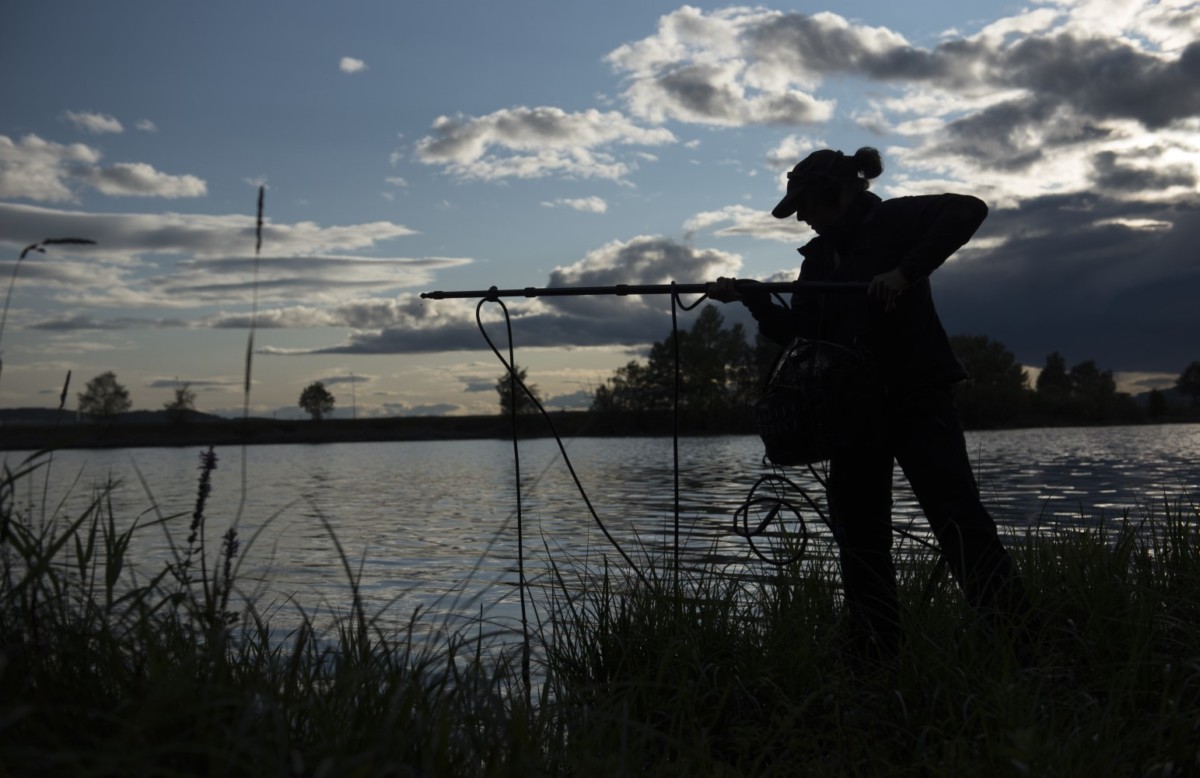 From now on, the IHME Contemporary Art Festival will be called IHME Helsinki and will concentrate on the production of commissioned artworks. IHME Helsinki's expert team has invited the Norwegian artist Jana Winderen to make the first Commission in Helsinki´s public sphere in 2020.
Jana Winderen is a sound artist who is interested in various sound environments and ecosystems that are both physically and auditorily challenging for people to access. Winderen explores places in water systems and on land that are hidden from human beings, and the tools for her research represent the latest technology. Her works reveal things that are invisible to the human eye and the diversity of the world : ocean soundscapes, animals communicating with other members of their species, or the sound world inside a glacier are made audible to the human ear in a rich, but enigmatic way.
Recordings of ocean ecosystems
"I like the immateriality of a sound work and the openness it can have for both associative and direct experience and sensory perception. Over the last fourteen years I have collected recordings made by hydrophones, from rivers, shores and the ocean in Asia, Europe and America, from glaciers in Greenland, Iceland and Norway," is how Winderen describes her working process.
The materials of Winderen's works are, for example, the sounds produced by aquatic animal species. She is particularly interested in fish and aquatic insects, but she has also worked with the sounds of species living on land, including rats and bats operating in the ultrasound range, above human perception.
"Through focused listening and recording I have been exploring the sound characters and monitored the health of coral reefs in the Caribbean and the Pacific with hydrophones. I am also experimenting with different types of microphones to collect sounds which are not obviously recognisable, but leave room for broader, more imaginative readings of sounds that are unreachable by the human senses, such as ultrasound. I compose the sounds into a live environment or to create immersive installations, also for film, dance, radio, CD, cassette and vinyl productions. The sounds I use are always based on the recordings I make above and under water in our environment, and when I say "composing", I mean collaging, layering, amplifying, reducing, slowing down or speeding up the sounds I have found. If something is above human hearing I need to slow it down so it is possible for us to experience it," Winderen adds.
Researching endless complexities
Winderen has collaborated with researchers from many academic disciplines ranging from anthropology to marine biology. She is not only interested in scientists' knowledge, but when doing research and collecting materials she looks in every possible direction for new information to gain a better understanding.
"I studied to become a marine biologist for four years before I changed to art studies. Nowadays, my work is more storytelling than scientific research. I am more interested in asking questions and making suggestions than in proving anything. I use the sounds to point to issues, ecosystems and concerns that I think need attention. My main concern since childhood has been about how we live on this planet, together with all the other creatures, plants, plankton, water and soil. I see the different ways of looking at and listening to things as part of the same approach: when the same concern and passion drives the questioning and the curiosity, all the different angles for listening to that thing matter. It may equally be the viewpoint of a fisherman, of a marine biologist or of an artist, someone who has long experience in working in the region." is how Winderen describes her artistic approach.
"This approach takes time and I like that. One has to be concentrated, take the time to listen, to collaborate and to participate – in the field, together. There may be some kind of analysis at a certain point, but the analysis is not the end point as time and experience will continuously change it. When we look at the world we are faced with endless complexities, " she continues.
About the artist
Jana Winderen (b. 1965) has a degree in Fine Art from Goldsmiths, University of London, having previously studied mathematics, chemistry and fish ecology at the University of Oslo. Her works have been performed and exhibited in art institutions and public spaces in the USA, Europe and Asia. Winderen lives and works in Oslo.
More about Jana Winderen´s work and about why she was chosen to make the first IHME Helsinki Commission.