Looking forward to autumn!
11.06.2021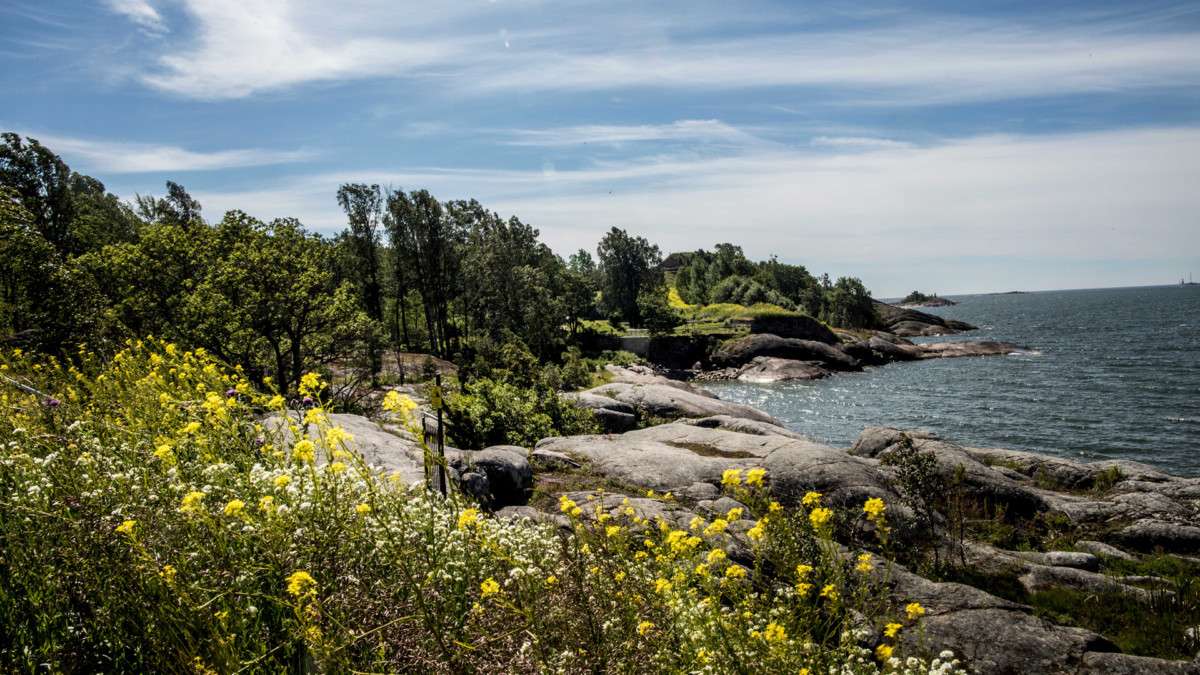 Summer has come to the city, but at IHME we are already looking forward to autumn. For obvious reasons: this is the first time in IHME's history of ten commissioned works that we are conceiving two in the same year!
Ears open to the sea
In August, you can experience underwater sound worlds, when the Listening Through the Dead Zones sound installation made by the artist Jana Winderen together with Tony Myatt will be set up in the grandstand at the Rowing Stadium in Töölö, Helsinki. This was postponed due to the COVID‑19 pandemic and will be open to the public at 10:00-20:00 daily, August 6–24. 
The expert interviews conducted by Jana Winderen and IHME's Executive Director, Curator Paula Toppila that accompany the work open up viewpoints on the state of the Baltic Sea and some of the world's other waters. They also scrutinize the impact of the artworld on the environment. >>
The kick-off event for Listening Through the Dead Zones held in August 2020 provided a variety of tips on protecting the Baltic. Speeches here>>
To take part in the #IHMEmeriteko competition inspired by the work, post a photo on Instagram of your own action to improve the wellbeing of the Baltic Sea. Senior Research Scientist Seppo Knuuttila of the Finnish Environment Institute (SYKE) will choose the winner of a Baltic-friendly dinner package, to be announced on Baltic Sea Day, August 26. More about this easy-to-enter competition >>
Fragrances take us into the ancient forest
September will see the staging of the artist Katie Paterson's IHME Commission 2021, To Burn, Forest, Fire. This consists of the scents of our planet's first forest and the last of the era of climate crisis, which have been refined down into incense. Incense ceremonies lasting about an hour will be held in different parts of Helsinki on September 1–30. For more about the work and to watch for venues details >>
Katie Paterson Studio collaborates with researchers from various academic disciplines. For the IHME Helsinki Commission researchers' help was needed in defining not only the world's first and last forests, but also the combined scent of their various fragrances. 
On the Shores of The Same Sea
IHME Helsinki Commissions are also part of the Helsinki Biennial's Inspired series. The mutually independent IHME Helsinki Commissions reveal interconnections and mutual dependencies revealed by environmental crises, which are also addressed by the themes of the Helsinki Biennial under the heading The Same Sea. The first Biennial is being held in a unique maritime setting, on Vallisaari Island on June 12–September 26. As with IHME Commissions, entry to the Helsinki Biennial is free.
The Helsinki Biennial artists also include some who have contributed to IHME's programme of talks. View the Art, Science, Ecology lecture series on IHME's YouTube channe and listen the IHME Helsinki's Art, Science, Ecology podcast  >>