New Board Member: Kalle Hamm
31.01.2023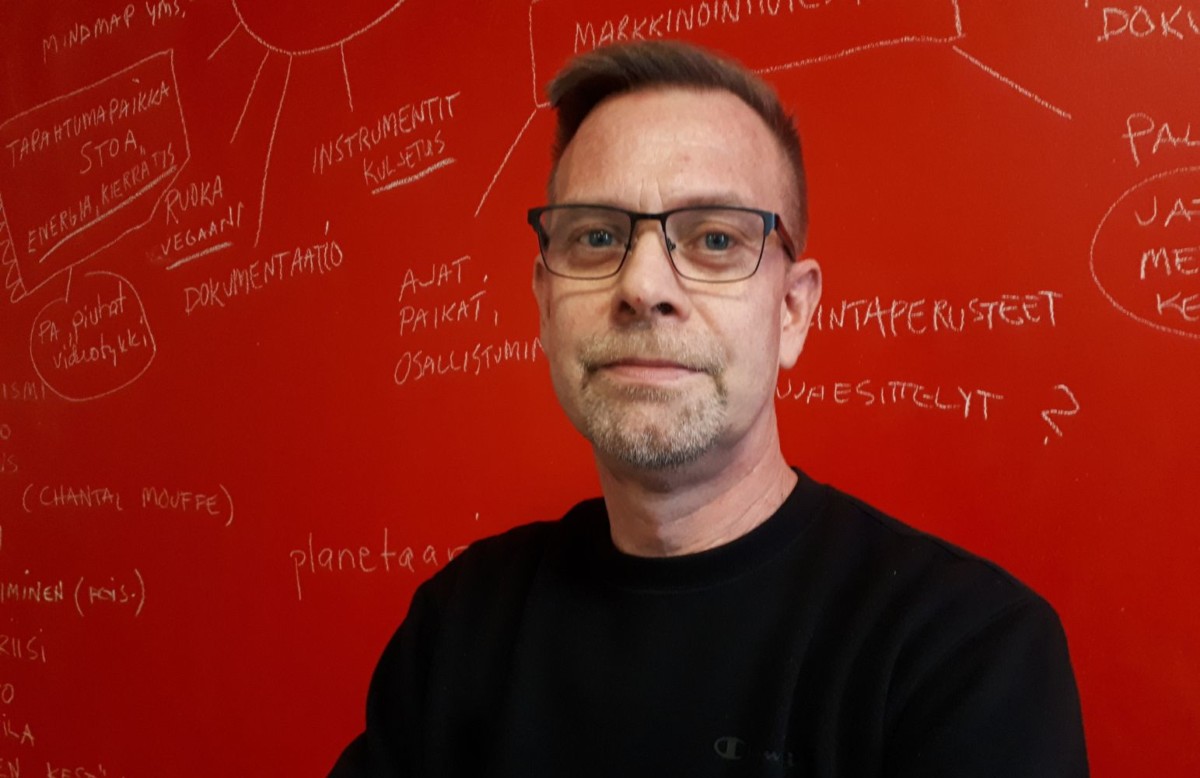 Pro Arte Foundation Finland got a new board member last autumn. Artist and art educator Kalle Hamm adds to the board's contemporary art expertise. The themes discussed in Hamm's artistic work match IHME's endeavours that combine art, science and climate work. In his artworks, he deals with the relationship between plants and people, with plants being the active agents. This can be seen, for example, in the work of the sound collective Band of Weeds, of which Hamm is a founding member. The artworks that Hamm  has made together with the visual artist Dzamil Kamanger since 1999 examine the relationship between marginal groups and the mainstream population: exclusion, inclusion and equality.
"IHME's concept is important, precisely defined and more than just topical. It's great to be able to join in discussing issues in contemporary art, equality and ecology, and what they mean in the work of Pro Arte Foundation Finland. I'm looking forward to future meetings and the discussions there,"
Hamm says of his board membership.
"Kalle Hamm's expertise nicely complements our board's diverse skills. His extensive experience in contemporary art, art education and equality are valuable, and he also knows about sustainable operating models in contemporary art. Kalle's participation in the board's work will give even greater depth to its discussions on realizing the Foundation's aims and IHME Helsinki's strategic goals – it is a pleasure to have him join our team,"
says Paula Toppila, Executive Director of IHME Helsinki.
In addition to an international career as an artist and varied experience as an art educator, Kalle Hamm has been a principal teacher at Taika Design and Art School from 2000 to 2003 and a museum lecturer at Museum of Contemporary Art Kiasma from 2003 to 2007. We welcome Kalle and look forward to working together. Besides Kalle Hamm, also on the Pro Arte board are Max Mickelsson, Lauri Paloheimo (vice chair), Marja Ramm-Schimdt (chair), Marja Sakari and Hanna Snellman. Paula Toppila acts as the secretary.