Science Club podcast – Jana Winderen and the Baltic Sea
27.05.2020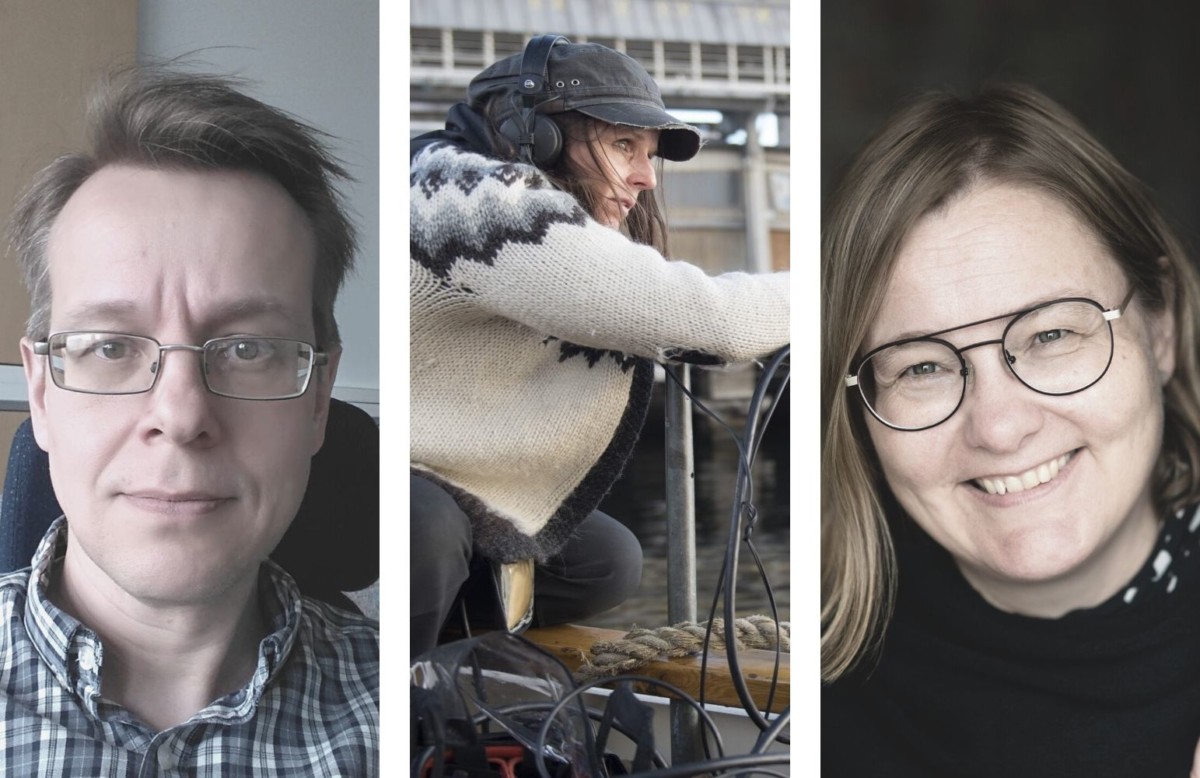 IHME Helsinki is a guest of the Federation of Finnish Learned Societies' Science Club – now a series of podcasts due to the COVID-19 pandemic. The title of the English-language discussion is Listening Under the Surface – Artist Jana Winderen in Conversation. The podcast is released on May 28 at 12:00 pm, find it here >>
In the podcast the artist making IHME Helsinki Commission 2020, Jana Winderen, talks with City of Helsinki Environment Services Team Manager Jari-Pekka Pääkkönen. The conversation is moderated by IHME Helsinki's Executive Director, Curator Paula Toppila. The discussion continues the series of interviews on IHME's website in which Winderen and Toppila talk with experts from various fields to provide background for IHME Helsinki artwork Listening Through the Dead Zones.
The Baltic Sea, the climate and you
In the Science Club discussion we hear what Pääkkönen, who leads research on the seas around Helsinki, Espoo and Vantaa, thinks about the state of the Baltic and human impact on the waters of the capital region. What effect is climate change having on our local sea, and where are the dead zones mentioned in the title of Jana Winderen's work? What data on Helsinki's sea waters is acquired via regular monitoring and what does it tell us about the state of the waters?
Sounds below and above the surface
Winderen, who uses recording methods employed by researchers, is a top expert in her field, whose methods are also familiar to Pääkkönen. In the podcast Winderen talks about her ways of working and about what makes working with sound underwater challenging, but rewarding.
In Winderen's production submarine recordings are transformed into compositions, and then into an installation, concert or recording to be listened to by an audience. Winderen frequently collaborates with the Head of the Department of Music and Media at the University of Surrey, Professor and sound artist Tony Myatt. Myatt is also contributing to the design of Winderen's soundwork tailored for the outdoor grandstand at the Rowing Stadium.
The background-work discussions charting the state of the Baltic will continue at the beginning of June, when an interview dealing with the effects of agriculture in the Baltic Sea will be released on IHME's website. On that text, Jana Winderen will interview the researcher and farmer specializing in sustainable agriculture, Tuomas Mattila.
Listen to all this spring's Science Clubs (some in Finnish) >>