The digital carbon footprint of IHME Commission 2022 is now measured!
29.11.2022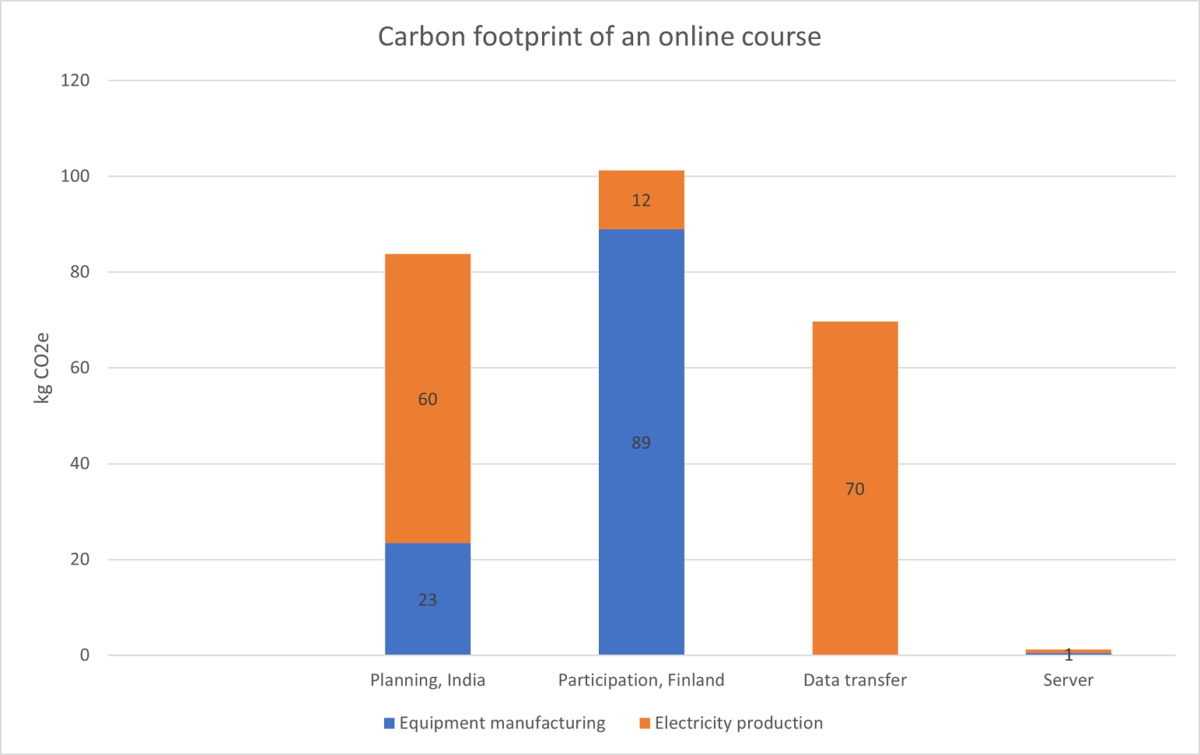 IHME Helsinki is committed to ecological sustainability and calculates the carbon footprint of everything it does. IHME Helsinki Commission 2022 took the form of a digital online course. There was no available calculator for gauging the carbon footprints of digital works, and news items on the topic in recent years have been contradictory. That is why we wanted to make a thorough analysis of the digital carbon footprint of the IHME 2022 Commission – is it large or small, and how can it be reduced?
Our eco-coordinator Saara Korpela did the calculation and it was checked by UseLess Company. The calculation shows that when 150 people participated in the course, its emissions correspond to the emissions of half a hamburger. Read more in Saara's recent blog post about what is included in the calculation, how it was done and get tips for reducing your digital carbon footprint!