Welcome to IHME's Nature Dialogue event to discuss the relationship between art lovers and nature!  
15.02.2022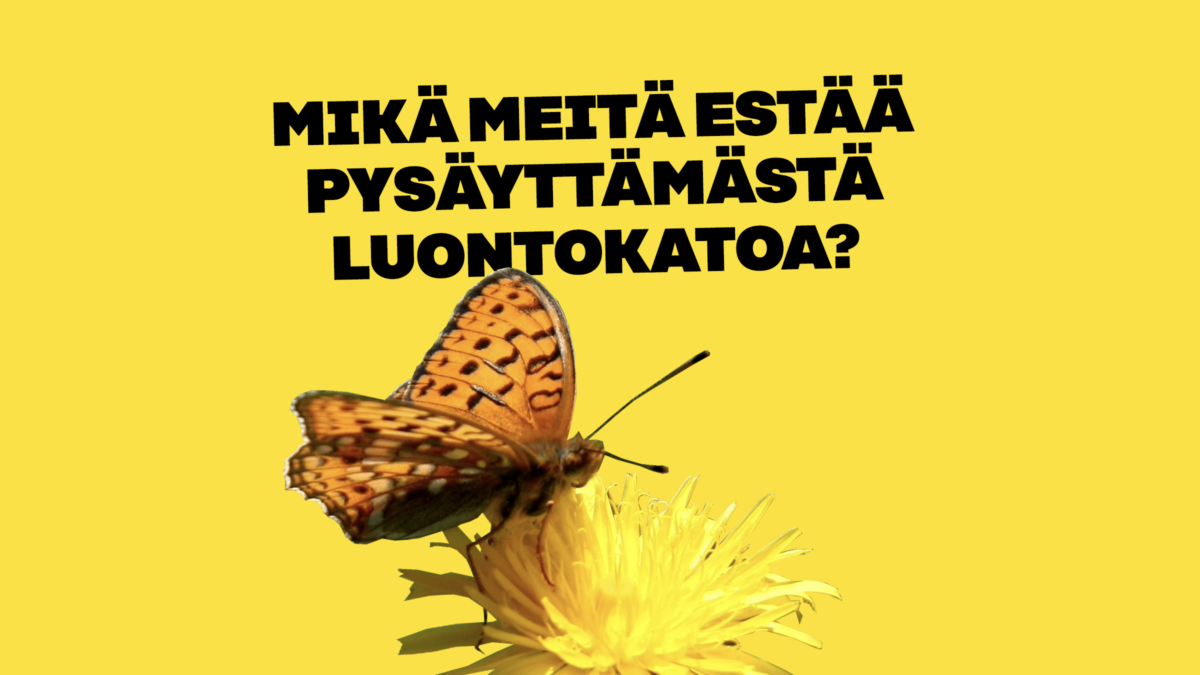 IHME's Nature Dialogue event
When: Wednesday, March 9, 2022, 5.30–7.30pm
Where: The meeting place is in Helsinki city centre. The precise location will be shared with participants closer to the event.
What is your relationship with nature? Have you experienced a work of art that made you consider your environment in a different way? Have you experienced a work of art that embodied your nature experiences or focused your thoughts on biodiversity loss? What relationship do other art lovers have? What can art do to halt the loss of nature?
The artworks commissioned and produced by IHME Helsinki combine art and science, and are intended to give hope amid the environmental crisis. They also raise consciousness of the loss of nature. For example, IHME Commission 2020, Jana Winderen's Listening Through the Dead Zones sound installation, brought to the grandstand at Helsinki Rowing Stadium the sounds of the underwater world, where we often do not even notice the effects of our actions. IHME Commission 2021, Katie Paterson's To Burn, Forest, Fire, brought the scents of the world's first forest and the last forest of the climate crisis of our time to our senses. The Amazon rainforest, which is currently particularly threatened by loss of species diversity, was chosen as the work's last forest.
We need nature in all its various forms if we are to live a good, meaningful life and stay healthy. And yet, seen in the light of the loss of nature, many of our current practices, structures and ways of thinking are destructive. Nature itself is irreplaceable for all of us. In talking about nature, we also talk about our own well-being, health and economic situation.
We invite all art lovers to join in this discussion, especially those of you who do not normally participate in discussions like this. We are interested to hear about your experiences!
The discussion is part of Sitra's Nature Dialogue Day. On March 9, a large number of events will be held around the Finland, giving Finns an opportunity to engage in diverse discussions about nature, to hear each other's views, share observations, and together construct a vision of Nature-Wise Finland 2035.
A summary of the dialogues will be used to underpin Sitra's Nature-Wise Finland 2035 vision-building work and will be published on the Nature-Wise Finland 2035 website. An article on the ideas raised in the Nature Dialogue will also be posted on IHME Helsinki's website in March.
Register by March 2 with IHME's Cultural Producer Päivi Matala: paivi.matala [at] ihmehelsinki.fi
Welcome aboard! You are needed!