Why we do not stage a climate festival, but sustainably produce contemporary art
03.09.2020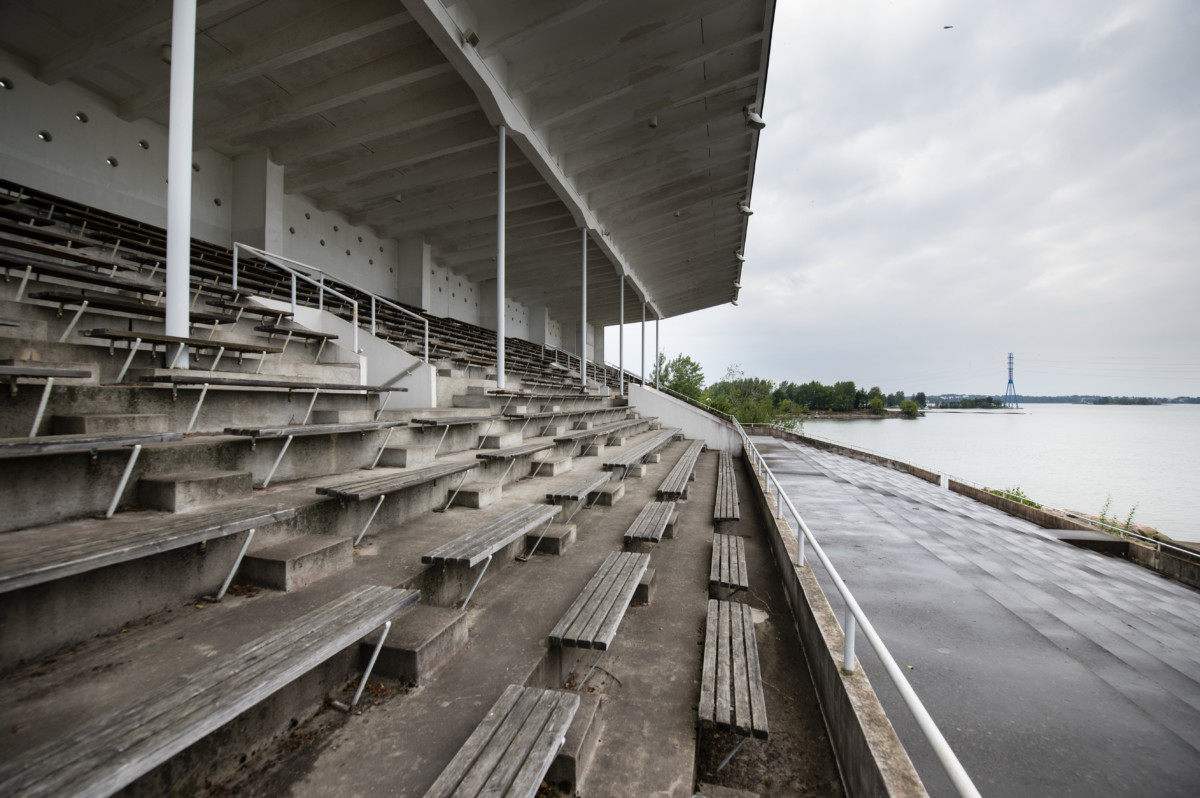 In an interview with the Finnish Broadcasting Company Yle's Kulttuurivieras article on August 30, 2020, the artist Anna Tuori asked: "…why not organize a climate festival directly if the climate issue is to be dealt with properly? Why is art needed somewhere in the middle?" IHME is mentioned by name, so I am happy to answer the question, because it is important.
The current name of the former IHME Contemporary Art Festival is IHME Helsinki, a commissioning agency for contemporary art that supports art, science, and climate work in the field of art. The last IHME Contemporary Art Festival was in 2018. At the heart of IHME Helsinki is an annual, newly commissioned work by an internationally renowned artist, in addition to which we organize discussion events throughout the year. The environmental crisis (climate change and species extinction) is not the theme of IHME Helsinki. The environmental crisis is a basic condition for all of humanity, an operating environment now and in the future. If climate change continues and we do nothing, the resultant changes will be irreversible. The need for a shift in human thinking and action for a more sustainable way of living on the planet is urgent, and because time is so short, everyone is needed.
IHME Helsinki examines in practice what an art institution that operates in an ecologically sustainable way would be like. Our main value is supporting the freedom of the arts within the framework of life-sustaining systems. What does this mean for each IHME Helsinki Commission? That is a complex question, which we try to resolve with each artist when designing and producing their work. Each IHME Helsinki artist has the freedom to address the issues s/he sees as important in her/his art in the way s/he wants, but, as an art institution, IHME Helsinki seeks to facilitate their production in a sustainable way.
The environmental crisis is also a crisis in the artworld. We aim to make this visible by calculating the carbon footprint of our operations and considering solutions to reduce it. Humankind is at a turning point in the recalibration of its values, and we are trying to contribute to this, since we want to see the diverse field of art flourish in the future, too.
IHME Helsinki focuses on redefining its own operations in relation to the environmental crisis. We share the sustainable practices we have learned in our eco-coordinator Saara Korpela's Ekoblog, but each art organization has to tailor sustainable solutions to suit its own operations, if it so wishes. It has been fascinating to discuss these issues with Helsinki International Artist Programme HIAP, Frame Contemporary Art Finland and Mustarinda, where Saara is also eco-coordinator. The members of the IHME Helsinki Advisory Board and our international partners are also actively involved in defining what ecological sustainability in the artworld could be, and how it will change the ways we operate.
IHME Helsinki does not organize a climate festival because our actions no longer suit the festival form. Alongside discussing sustainability in art production, we have chosen the path of action and of trying things out. We are seeking a more long-term solution to how we, as an international player in the art field, can continue our artistically and productively ambitious work in the midst of the environmental crisis, while providing relevant content to our audiences. From our perspective, a work of art and ecological sustainability are inseparable.
Paula Toppila, Executive Director and Curator, IHME Helsinki