Writer recruited for IHME Commission 2022
17.02.2022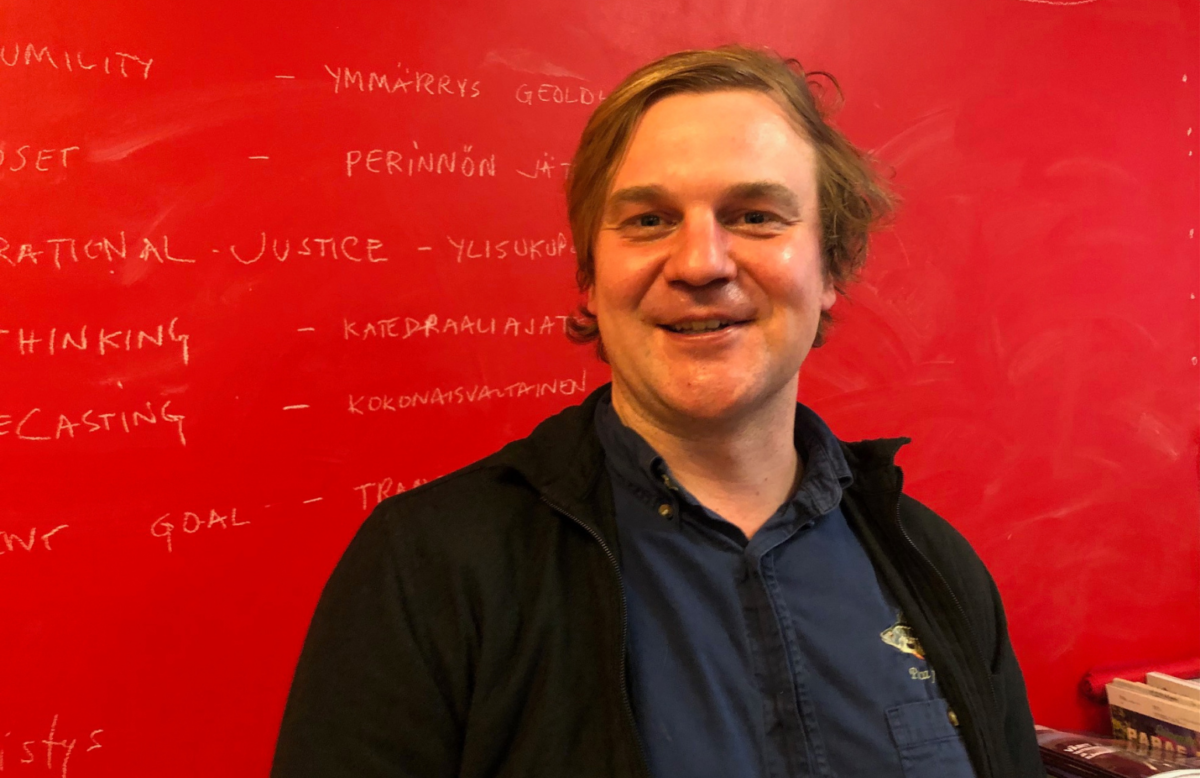 Joonas Pulkkinen has been chosen to write the summary of Amar Kanwar's Learning from Doubt online course. As a writer, Pulkkinen has experience both as a journalist explaining the common interfaces between artforms, and as a critic. Since 2020, he has been Editor-in-Chief of the opinion and culture magazine Libero.
"Kanwar's course – IHME Commission 2022 – is conceptually interesting in many ways. In contemporary art I have been interested in multimedia working methods and in various forms of knowledge production. Both are represented by the long-term, process-like nature of Kanwar's work," says Pulkkinen.
Pulkkinen graduated with a Master's degree in philosophy from the University of Helsinki in 2020, majoring in aesthetics. He is currently studying on the Praxis Master's Programme in Exhibition Studies at the Academy of Fine Arts, University of the Arts, Helsinki. He is also participating as a student in the Learning from Doubt online course.
According to Pulkkinen, his studies at the Academy of Fine Arts have added to his understanding of the ability of contemporary art to act as a mediator between different modes of knowledge production and epistemological systems.
"In an era of eco-crisis, questions about how contemporary art is presented and experienced gain prominence. The Learning from Doubt online course interestingly opens up the question of how to combine online space exhibiting practices with learning, and how to see the importance of learning itself in the context of contemporary art. It is an inspiring challenge for a writer to use this as a basis for conveying the idea of the work, including to those who are unable to participate in the course," Pulkkinen says.