Chicago Boys at Puhos shopping center 29.4.
24.04.2023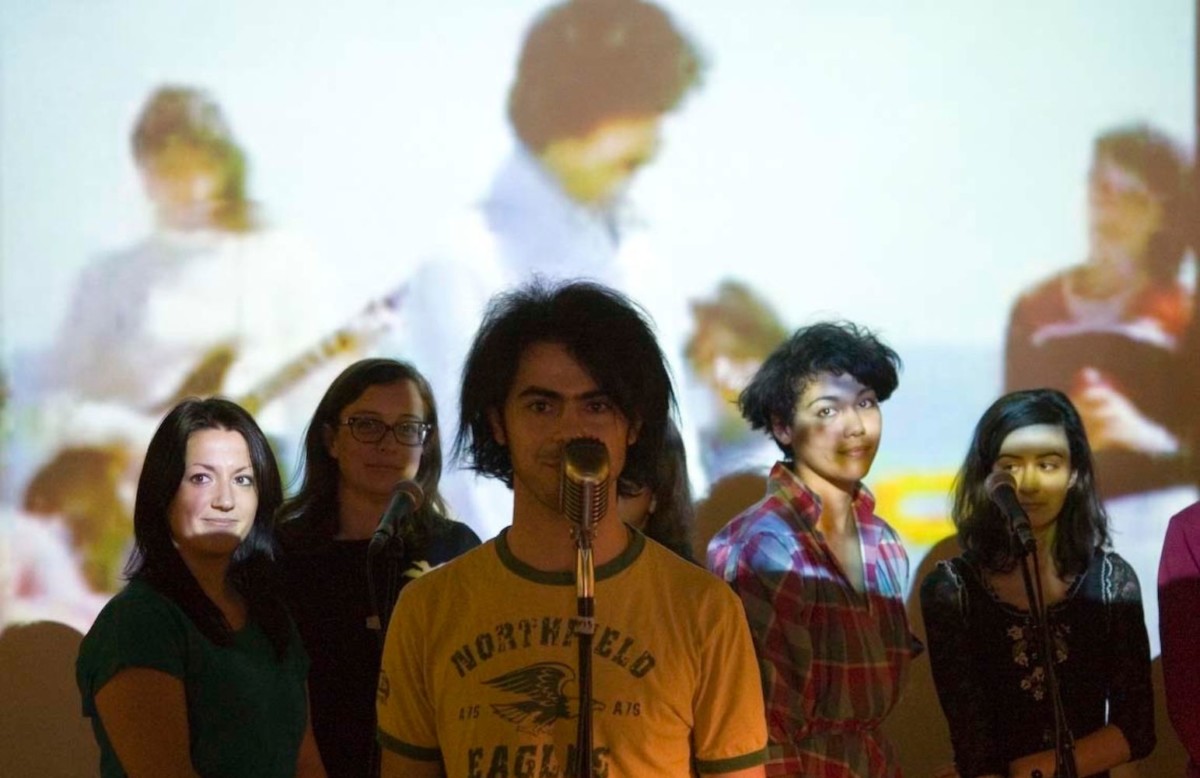 Chicago Boys – Public Rehearslas at Puotinharjun Puhos Shopping Centre
The second public rehearsals of IHME Helsinki Commission 2023 Chicago Boys – While We Were Singing, They Were Dreaming will take place in Puotinharju Puhos shopping centre on 29 April from 3 pm to 5.30 pm!
We warmly welcome everyone to follow the rehearsals or to join the band in playing music and discussing the links between the economy, environmental crisis and the everyday.
Opened in 1965, the Puhos shopping centre in Puotinharju in Eastern Helsinki has developed into a lively and distinctive center of restaurants, retail stores and services. All this has happened without purposeful development or top-down urban planning. Now this is threatened when the city of Helsinki has woken up to the development and renewal of the area. The plans include demolishing the newer expansion part of the shopping center to make way for residential buildings.
The Chicago Boys amateur band gathers in the shopping centre for public rehearsals to talk and play music. The rehearsals begin with familiarization with the shopping centre's situation and operators.
Timetable
15:00 We will meet at the central square of the old part of Puhos
15.00-15.10 Introductions of IHME Helsinki 2023 Commission
15.10.-15.30 Introduction to Puhos history and today from the view point of neoliberal system thinking by Hossam Hewidy, an architect, researcher and university lecturer
15.30-16.00 A brief tour in the shopping centre with Hossam
16:00-17:30 Discussing and playing music at Kirkuk restaurant
There will be limited amount of seats in Kirkuk. First come, first served.
Would you like to stay up to date with IHME's news and events?
By subscribing to our newsletter you get to hear our latest news approximately once a month.