IHME reading circle 11.12.2023
10.10.2023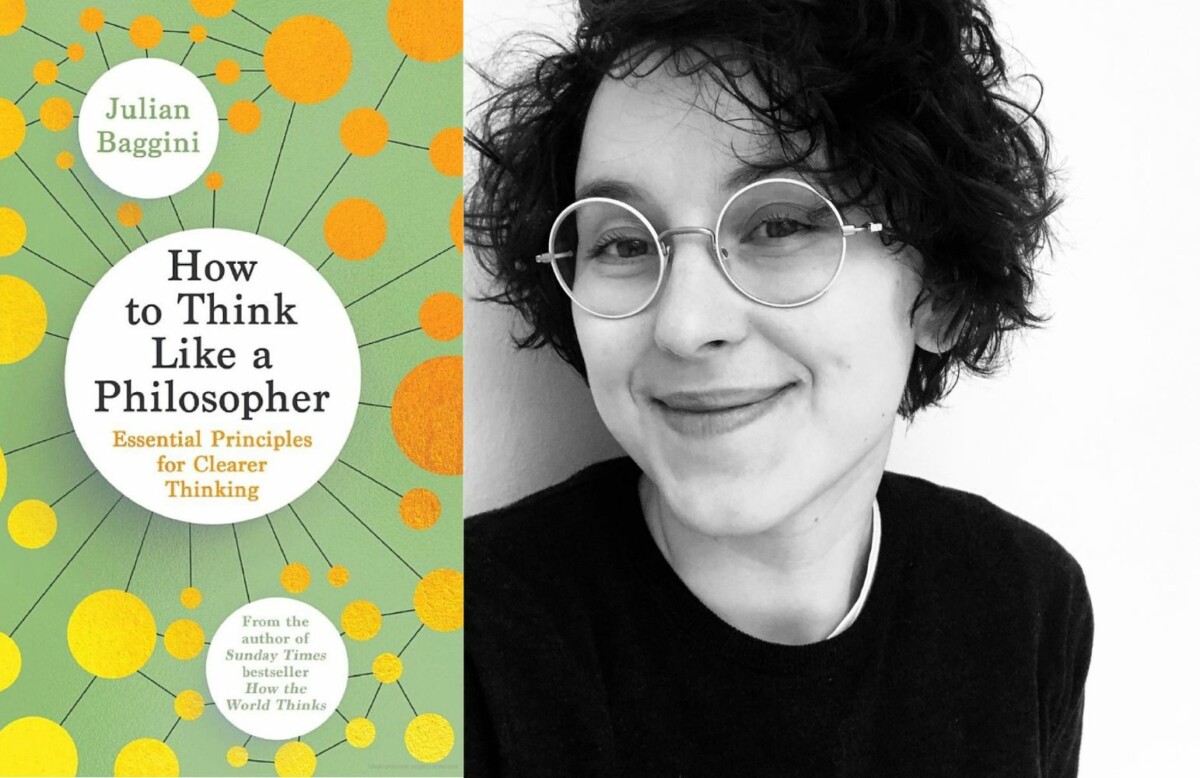 Julian Baggini and How to Think Like a Philosopher
Welcome to this reading circle to discuss Julian Baggini's How to Think Like a Philosopher. We will meet at 17:30–19:00 on Monday, 11 December in Botta's Runeberg cabinet (Museokatu 10) to discuss this book that teaches critical thinking. The discussion will be led by doctoral researcher and literary critic Sofia Blanco Sequieros.
"Both a fresh introduction to philosophy covering canonical and contemporary philosophers, and an essential, practical guide to good thinking, How to Think Like a Philosopher shows us the way to a more humane, balanced and rational approach to thinking, to politics, and to life." (Granta Books)
Julian Baggini (b. 1968), who is a distinguished populariser of philosophy, is a British philosopher and journalist. He has written more than 20 books on philosophy and countless articles for newspapers and magazines.
Sofia Blanco Sequeiros is a doctoral researcher in philosophy and a literary critic. As a researcher, she has an in-depth knowledge of scientific research evidence and its use to support decision-making, and has also taught courses on critical thinking. As a literary critic, Sofia has written especially about poetry and the essay.
For her, How to Think Like a Philosopher is the key to understanding the modern world. Amid a flood of information and knowledge, the critical thinking is a survival skill, which allows us to distinguish fact from fiction and truth from lies, thus enabling us to act according to our own values. Baggini's work shows what incisive thinking basically means and gives us tools for developing our own thinking skills.
Would you like to stay up to date with IHME's news and events?
By subscribing to our newsletter you get to hear our latest news approximately once a month.