IHME and AMPI presents two filmmakers: Shahi Derky and Mariangela Pluchino
17.09.2020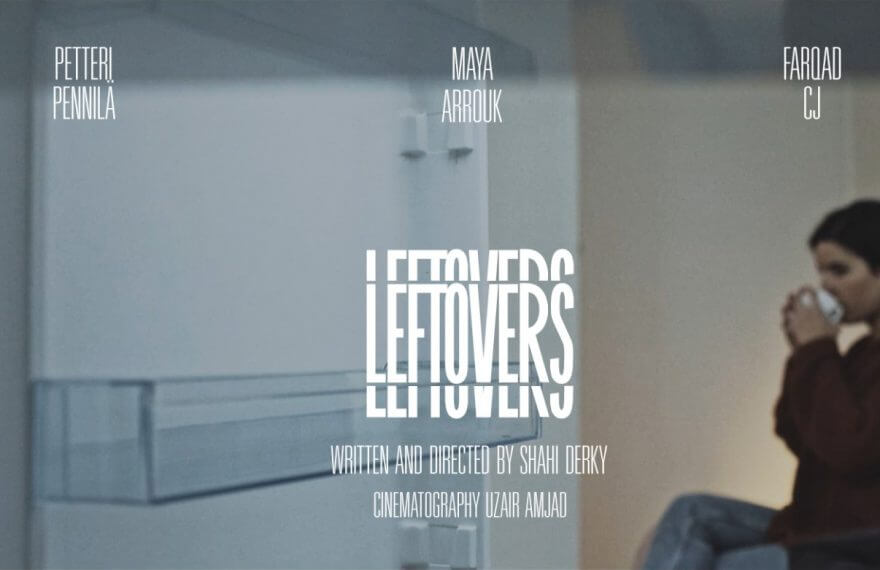 IHME Helsinki is happy to announce that we will be collaborating with the Academy of Moving People and Images (AMPI), which will present a film screening, followed by a discussion. The programme is being curated by the artist Tellervo Kalleinen, who will also moderate the discussion with the two filmmakers. The screening is at 10:00–12:00 at Kino Regina on Saturday, October 3. The conversation will be in English and admission is free to all.
"One of the Academy of Moving People and Images' main goals is to challenge the structural racism, intolerance, gender inequality, and lack of representation of different perspectives within the film industry. AMPI collaborates with institutions and organizations to turn these principles into a common mission. It's great to see that IHME acknowledges these principles and is taking responsibility alongside AMPI. This meaningful event is a step towards our main goal."  Erol Mintas, Filmmaker – Founder and Artistic Director AMPI, says.
The Academy of Moving People and Images is a Helsinki-based platform for mobile people – those who have arrived in Finland for various reasons, be they immigrants, asylum seekers, students, or workers. AMPI's aim is to devise a new learning model and a sustainable educational platform where people from various backgrounds who have come to Finland get to contribute to the film industry, and initiate change.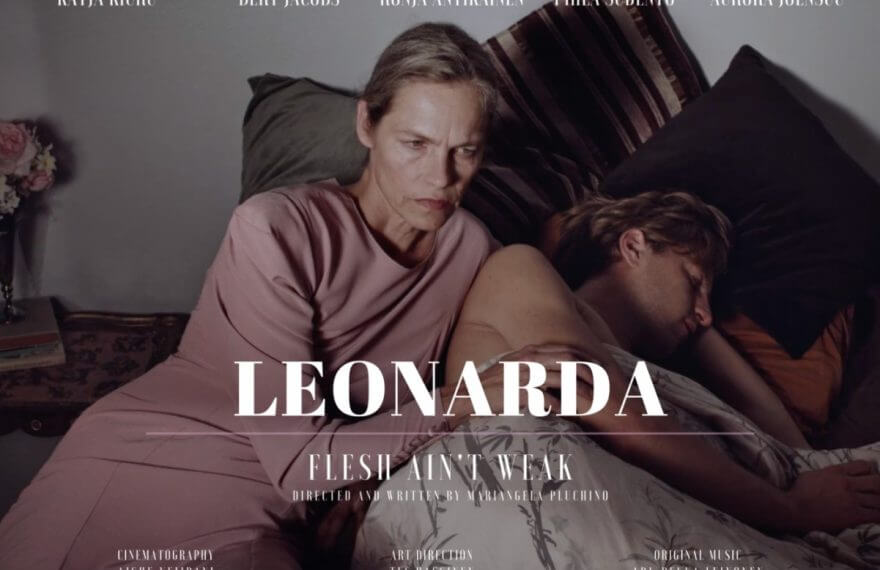 "This event also has another significance for AMPI. Filmmakers who have participated in AMPI and who have made their graduation films will meet directly with the audience, and present and talk about their films. We congratulate the filmmakers Shahi Derky and Mariangela Pluchino on their films, and we would like to express our heartfelt thanks to AMPI advisory board member Tellervo Kalleinen for handpicking these films for this special event." Erol Mintas continues.
"After the AMPI screening of the first graduate works in January at Bio Rex– which I have never seen so full of people – I was amazed. The quality of the films was high, both technically and in content, and the collective spirit in the group seemed enormous. For IHME Helsinki's screening I have selected two very different films. Mariangela Pluchino's Leonarda – Flesh Ain't Weak is an astonishing tour de force and a strange story about an obsessive and possessive mother. Shahi Derky's Leftovers is a lingering, touching depiction of an everyday event such as buying a new refrigerator – and of the feeling of longing and the state of disconnectedness into which the story takes the viewer," the artist Tellervo Kalleinen says.
The event is free and open to all.
Please register for the free event and a drink at Oodi by September 25 here >> 
The event will be streamed online on IHME's YouTube channel from 10:30 to11:45.  Kino Regina's seats are limited for 75 people for safety reasons.
Event on Facebook >>
Programme
Film screening: 10:00–12:00, Saturday, October 3, 2020, Kino Regina, Helsinki Central Library Oodi.
10.00 Coffee and vegan smoothie served for those who have registered in the lobby outside Kino Regina
10.30 Welcoming words, Paula Toppila, Executive Director, IHME Helsinki, Erol Mintas, Founder and Director of AMPI, and artist Tellervo Kalleinen, AMPI advisor
10.40 Shahi Derky: Leftovers, duration 11 min
10.55 Mariangela Pluchino: Leonarda, duration 15 min
11.10 Discussion moderated by Tellervo Kalleinen with filmmakers Shahi Derky (present via Zoom) and Mariangela Pluchino, questions from the audience
12.00 Event ends
The event is free and open to all in line with safer space principles – come as you are.
Come by bike, on foot or by public transport. Oodi's Contact info here >>  Accessibility info here >>
The safety of the event is important to us. We comply with COVID-19 pandemic restrictions and observe safe distancing and hygiene. We recommend the use of face masks. Please, do not attend if you are unwell. Thank you.