IHME Helsinki is looking for audience workers
29.04.2021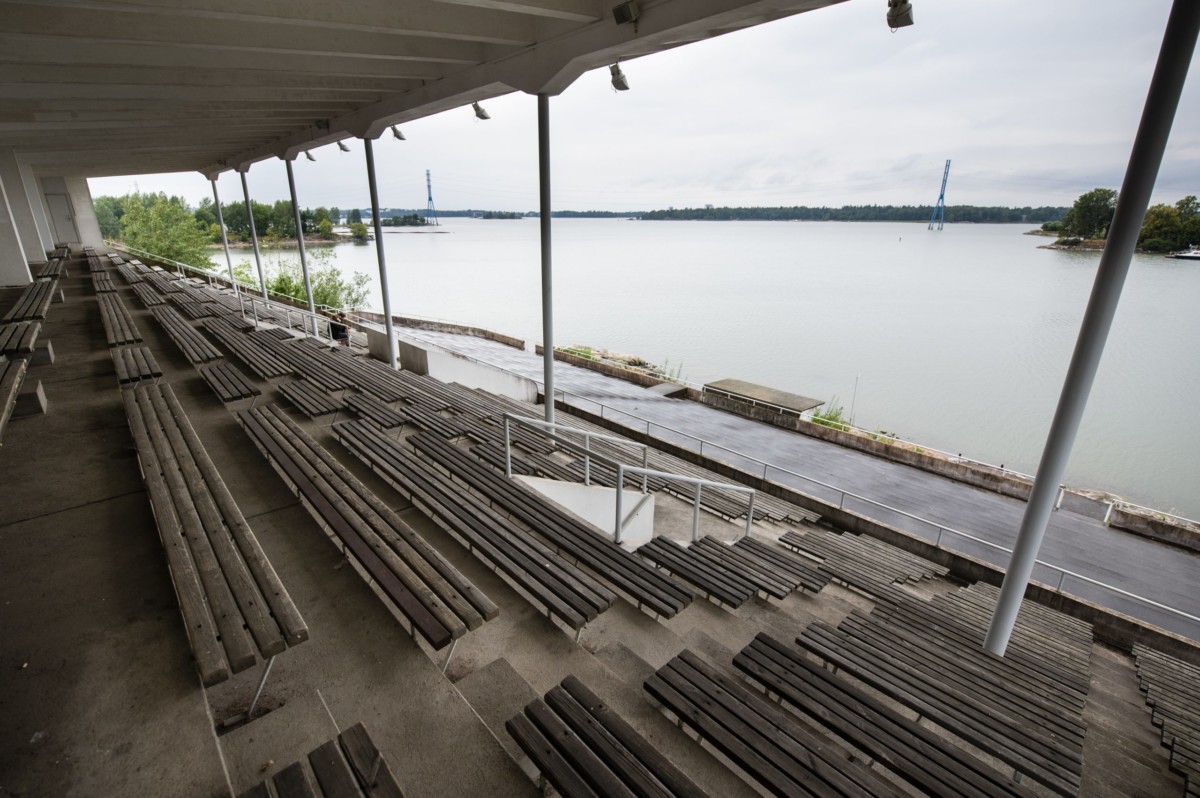 IHME Helsinki commissions works of contemporary art that unite the worlds of art, science and climate-change mitigation. Each year, we produce a public artwork and a series of events that offer a vision and hope amid the environmental crisis. Our events are free and open to anyone interested. Due to COVID-19 we will be launching both Jana Winderen's and Katie Paterson's new artworks in 2021. Norwegian artist Jana Winderen's IHME Helsinki 2020 commission, the sound installation "Listening Through the Dead Zones", will be staged at the Rowing Stadium in Helsinki August 6–24, 2021. Scottish artist Katie Paterson's incense-based IHME Helsinki 2021 commission "To Burn, Forest, Fire" will be staged at events at various venues in Helsinki September 1–30, 2021.
What we offer IHME's Audience Workers
We are looking for 4-6 IHME audience workers to provide customer service at the sites of the two separate IHME commissioned artworks in Helsinki. We offer an opportunity to be involved in implementing artworks in public space designed for Helsinki by internationally acclaimed contemporary artists, and to share information about them with various audiences.
As an IHME audience worker you will be at the heart of two contemporary artworks and a witness to the art's impact on its audiences. As part of the audience-work team, you will learn practical ways of assessing and reducing the carbon footprint and of promoting ecologically sustainable practices in the execution and production of works of art. As an audience worker, you will be involved in promoting equality and creating a safe space for different audiences for the artworks, with support from IHME's staff. You will also learn how artworks are produced and maintained in COVID-19 times and how health security is managed.
You will learn information provided by the artists and experts about the Baltic Sea and the well-being of the world's forests, as well as the value of biodiversity. You will be involved in giving audiences hope amid the environmental crisis by sharing ways of performing environmental acts alone and together.
There will be a paid orientation session and a paid test day working with one of the commissions before starting the job. Hourly rate €20 per hour.
Commencing work and working hours
Jana Winderen's sound installation at the Rowing Stadium will be open 10:00-20:00 every day August 6–24. Audience workers will work in two teams of three at the site of the installation. One team will work on weekdays 10:00–18:00, the other on weekday evenings 18:00–20:00 and on weekends 10:00–20:00 (breaks included). The Rowing Stadium is an open-air venue in Töölö, Helsinki.
The audience work at the sites of Katie Paterson's artwork is part-time, around 10-12 hours per week September 1–30. The incense burning ceremonies will be carried out involving three audience workers at a time. Working hours will be mainly in the afternoons and evenings, around 2 hours per day. The ceremonies will be at different times and at different indoor and outdoor venues, with one venue open regularly and several others having targeted audiences.
Tasks
Audience workers will share the following tasks within their teams:
1) customer service

2) maintenance of the artworks and venues

3) actively collecting audience feedback

4) communication (social media updates and reporting)
Required skills
An IHME audience worker is approachable and quick to absorb information. They are alert and friendly, and comfortable around people and contemporary art. Successfully completing the tasks involved requires excellent interaction skills, tolerance of adverse weather conditions, and an aptitude for problem solving. It is important that you think of yourself as suited to this work and are inspired by it.
Experience of audience work and customer surveys, marketing and communication, diverse language skills, knowledge of the natural environment and contemporary art are beneficial.
Applying for the vacancies
We hope to receive applications from people of various ages, diverse genders, and different language, cultural or other minorities. In your application you may mention belonging to any of these groups. All information will be processed confidentially.
Applications should include a CV listing relevant studies, work experience and language skills. They should also explain your motivation for doing the job, your relationships with the natural environment and contemporary art, and availability to work with both artworks (August and September).
Applications are to be submitted by 24:00 (midnight) on May 16, 2021 to: rekry@ihmehelsinki.fi. The subject line should state the vacancy being applied for: IHME audience worker. Applications sent by mail should be addressed to: IHME Helsinki, Pro Arte Foundation, Kalevankatu 4, 2nd floor, 00100 Helsinki. Applications will not be returned. People invited for interview will be notified personally. All applicants will be informed of our decision by e-mail at the latest by May 31.
Further information:
Executive Director Paula Toppila, paula.toppila@ihmehelsinki.fi, Telephone times 10:00–11:00 on May 6 and 12:00–13:00 on May 7. Phone number: +358-45-1240096
Information about IHME Helsinki and the commissions: www.ihmehelsinki.fi
This information is subject to change.
Our work is made possible by support from our founding body Pro Arte Foundation Finland, Kone Foundation and Saastamoinen Foundation in 2020-22.