IHME Panel combines experiencing art with environmental action
02.12.2019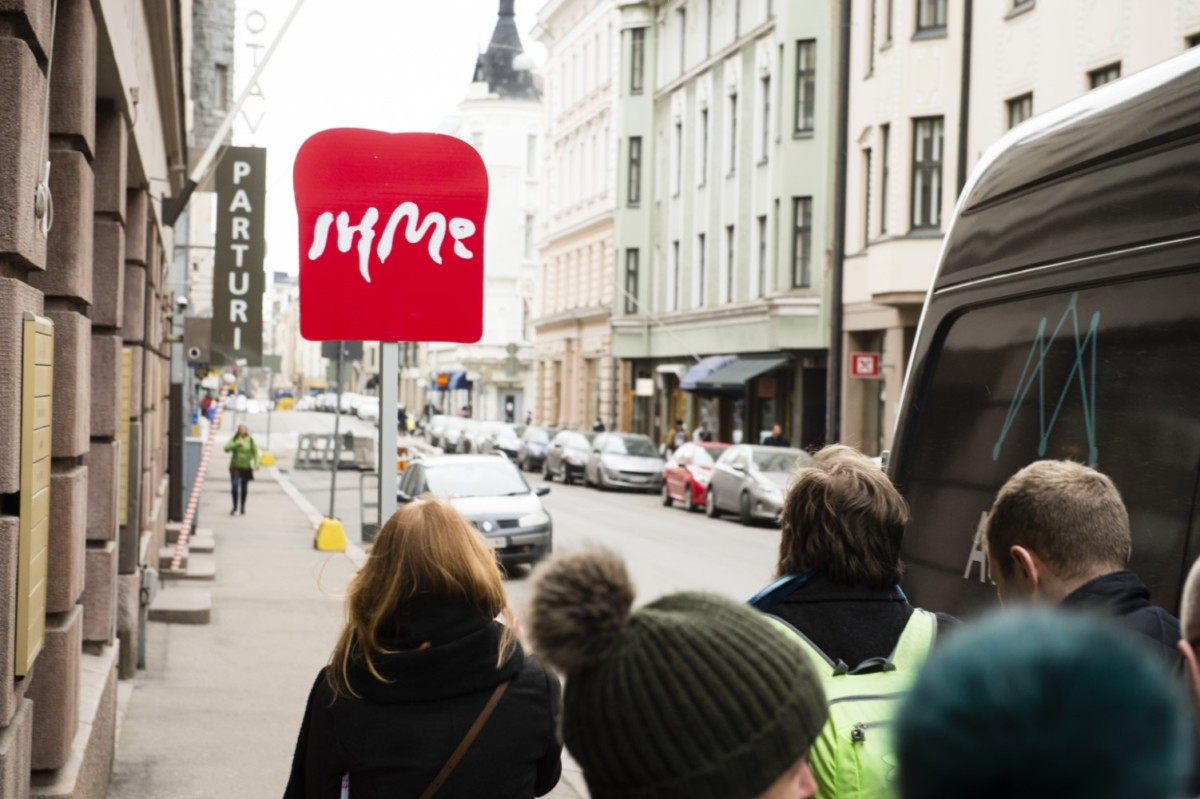 Would you like to learn more about art, science and environmental issues? Then come along to IHME Panel, which unites them all! No advance knowledge is required – all you need is a curious attitude.
Influence IHME Helsinki's activities
We want to develop IHME's activities by listening to what the public have to say. IHME Panel is a chance for us to get feedback about our events and our communication strategies already at the planning stage. Our client panel meets about four times a year. Participants are invited to peek behind the scenes, be part of a test audience for IHME Commissions, comment on communication materials and offer feedback on what they have experienced.
Everything begins with art
The Panel's work is based on IHME Helsinki's activities, and that means art. Annual IHME Commissions explore the issue of environmental sustainability in various ways and offer alternatives to the viewpoints we've formed. In addition to the discussions, Panel members get to know the makers behind IHME Commissions, meet the artists and also, when possible, the researchers who engage in conversation with the artists.  Panel members are also invited to IHME events and celebrations.
United in environmental action
IHME Helsinki responds to the climate crisis by reviewing and developing its practices at all operational levels. Sometimes making changes is challenging, and sometimes it can be hard to know where to start or what is ultimately the most effective way of reducing your carbon footprint. Our hope is that IHME Panel would strengthen our ability to discuss and test environmental action in our daily lives and help us encourage and share tips with each other. Meetings specifically address the themes covered by IHME Commissions. We reflect on the knowledge provided by science to support our activities and share our own experiences. Together, we decide what environmental activities we would like to experiment with in our daily lives and which areas we would like to know more about next time.
Being a member of the Panel is voluntary. Ideally, people of different ages and backgrounds would come together in the group with a curiosity about art and a shared desire for change.
Interested? Ask more or register with IHME Helsinki Communications Planner Saara Moisio saara.moisio[a]ihmehelsinki.fi or +358 (0)45 235 0080.