IHME Summer Tips 2020
24.06.2020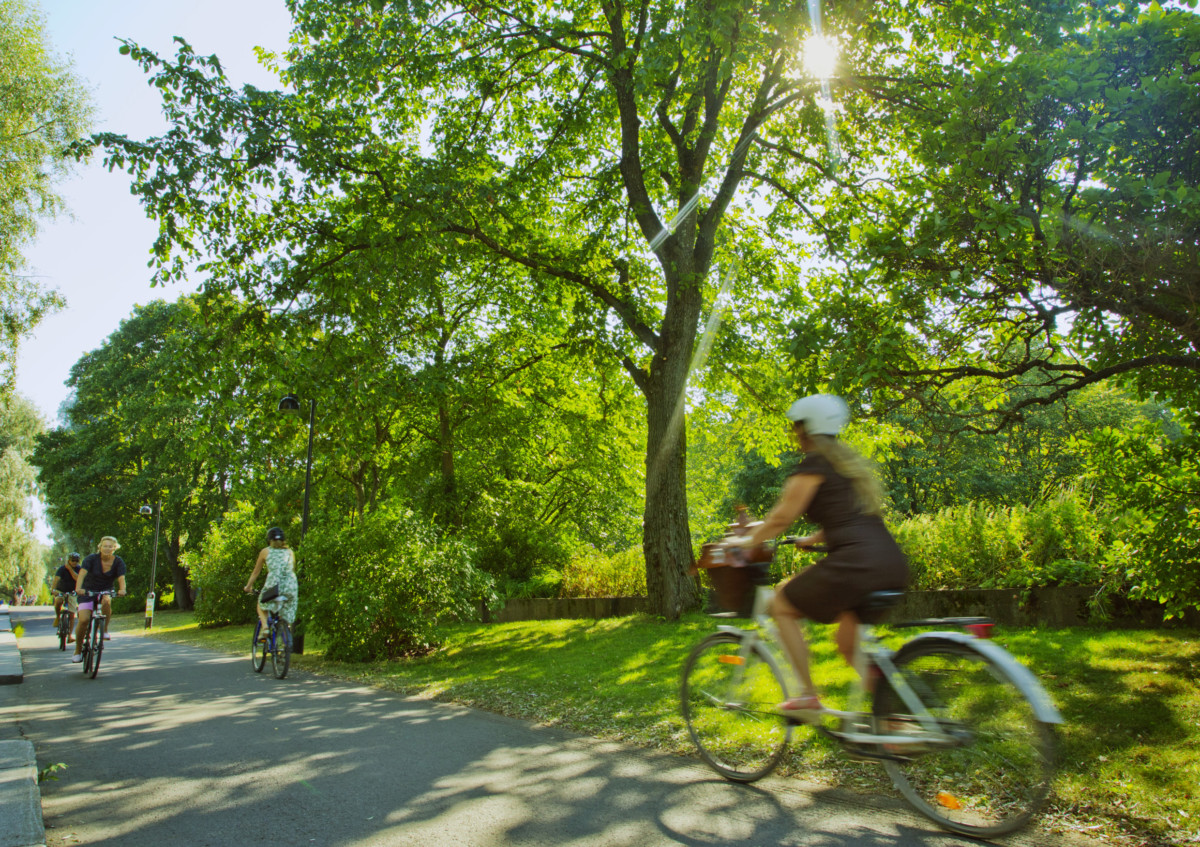 This spring, art lovers have been put to the test for reasons of safety, with closed museums and galleries only accessible by appointment. The restrictions imposed in response to the COVID-19 pandemic have now begun to be relaxed and the doors to many exhibitions have been opened. Summer is a great time for an ecologically sustainable vacation and local travel.
IHME has picked out a range of interesting shows and events that bring together issues involved in art, science and ecological reconstruction, as well as diversity.
Exhibitions on Coexistence
The Museum of Becoming is a collaboration between visual artist Terike Haapoja and writer-playwright Laura Gustafsson at Helsinki Art Museum HAM. The set of three works shows new ways of thinking about the relationship between human beings and their own community, their environment and other species.
The Sinebrychoff Art Museum examines coexistence between humankind and diverse species, focussing on the intersection between art and science. The timespan of the Life Under Threat exhibition begins in the 16th century and ends in the present day.
NIITTY – THE MEADOW by ONOMA – a cooperative of craftsmen, designers and artists, is being shown in the Fiskars ironworks village. The exhibition highlights the acute challenges of the climate crisis, and prompts us to reflect on the sustainability of everyday customs and values in the light of the local ecosystem.
During the July summer holidays, you might also find time to visit the Finnish Forest Museum Lusto in Punkaharju, or Siida, the Sámi Museum and Nature Centre in Inari.
Biennials online
This year's Pori Biennale, Not to Sing Like a City Bird Sings, turned into a publication and an online platform. The Biennale consists of works created by Aalto University Master's students on Pori's Reposaari island. Among other issues, it considers how to show site-specific artworks without a site, and how to transform the Biennale to meet the challenges of sustainability.
The sustainability, display policies, and exhibition structures of contemporary art biennials will also be reconsidered next weekend June 27-28, 2020, when on-curating.org and the Bucharest Biennale co-organize the webinar Contemporary Art Biennials – Our hegemonic machines in states of emergency.
Autumn events
The summer will be followed by a lively autumn of art and science events. This year, the theme of the Aboagora arts and sciences Symposium is "Water". The symposium, which brings together artists, researchers and scientists, will take place at the Sibelius Museum in Turku and online on 19-21 August.
On 22 August, IHME is organizing the Baltic Sea-themed Listening Through the Dead Zones event at the Rowing Stadium. Jana Winderen's IHME Helsinki Commission 2020 of the same name has been postponed until August 2021, but you can already find out about ongoing civic science and observation projects aimed at helping the Baltic Sea. The winner of the #IHMEmeriteko competition will also receive their prize at the event. More about IHME's autumn events >>