New Communications Planner Saara Moisio
24.05.2022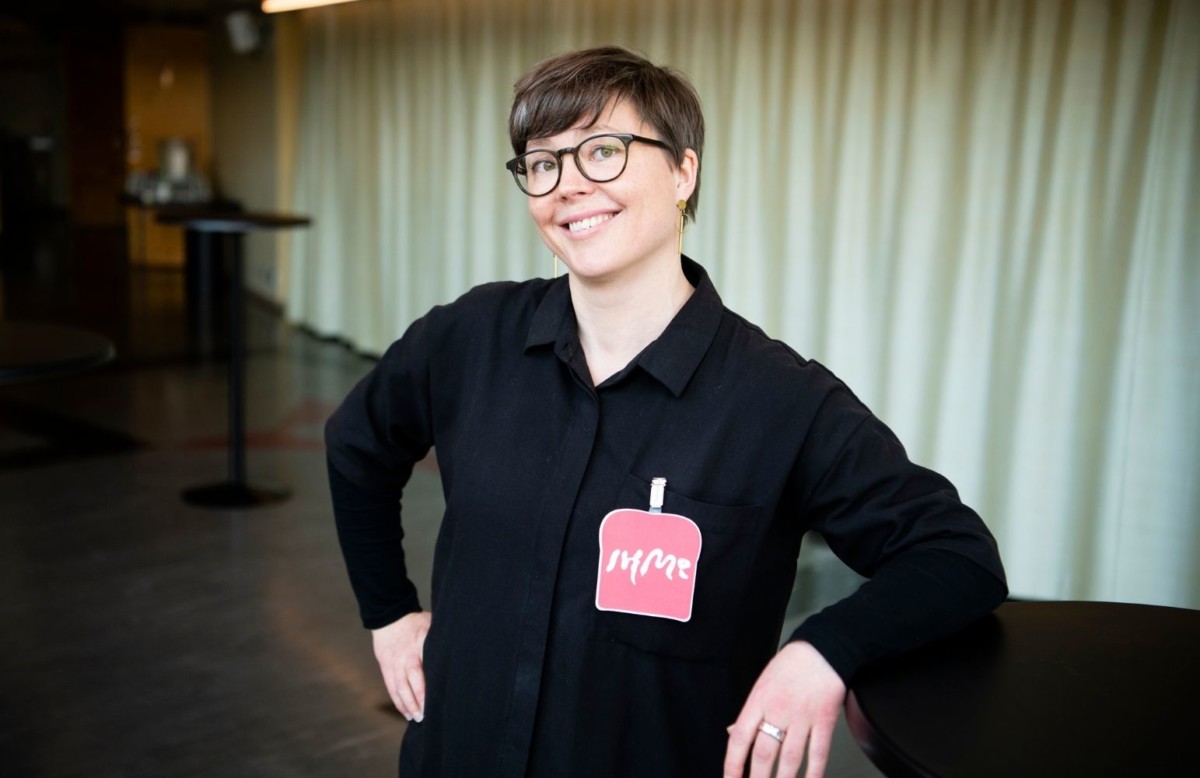 With IHME Helsinki's Cultural Producer Päivi Matala moving on to new challenges, a new Communications Planner, Saara Moisio, started at IHME at the end of April. Moisio's responsibilities include communicating and marketing IHME's operations, producing events, and audience work. Moisio has Master's and PhD degrees in Theatre Research from the University of Helsinki. She also has a BBA in Advertising and Business Communications. In her doctoral dissertation, published in January 2021, Moisio studied the dynamics of value creation in audience experiences of contemporary dance. She has always had a wide-ranging interest in encounters between contemporary art and audiences, in how they are implemented and promoted, and in research and communication about them.
"At IHME Helsinki, I get to bring the results of my research on audience experiences into communication and audience work about artworks that combine art, science and climate action. This offers me exciting new challenges that also allow me to meet different publics, and to develop ways of reaching them. I have followed IHME from the beginning and, for instance, participated in Antony Gormley's and Christian Boltanski's projects. The way IHME brings art into public space and time has always inspired me, so it is great to get to work with IHME's artists and artworks."
Moisio began her new job a week before IHME's main event this year, with the Finnish premiere of Amar Kanwar's films.
"This was an intense start, but wonderful in the sense that I immediately got to the heart of this year's Commission and events at IHME. I got to meet the artist Amar Kanwar and the course participants, along with the rest of IHME's audience. This allowed me to see concretely IHME's importance for the Finnish art scene: the production of surprising public works that gently encourage participation and are open to all. I look forward to the announcement of next year's artist and to working on their Commission."
IHME Helsinki would like to thank Päivi Matala for our years together, and welcomes Saara to the world of IHME.
Find Saara's contact details here >>