New member of IHME Helsinki Advisory Board: Hanna Guttorm
15.06.2022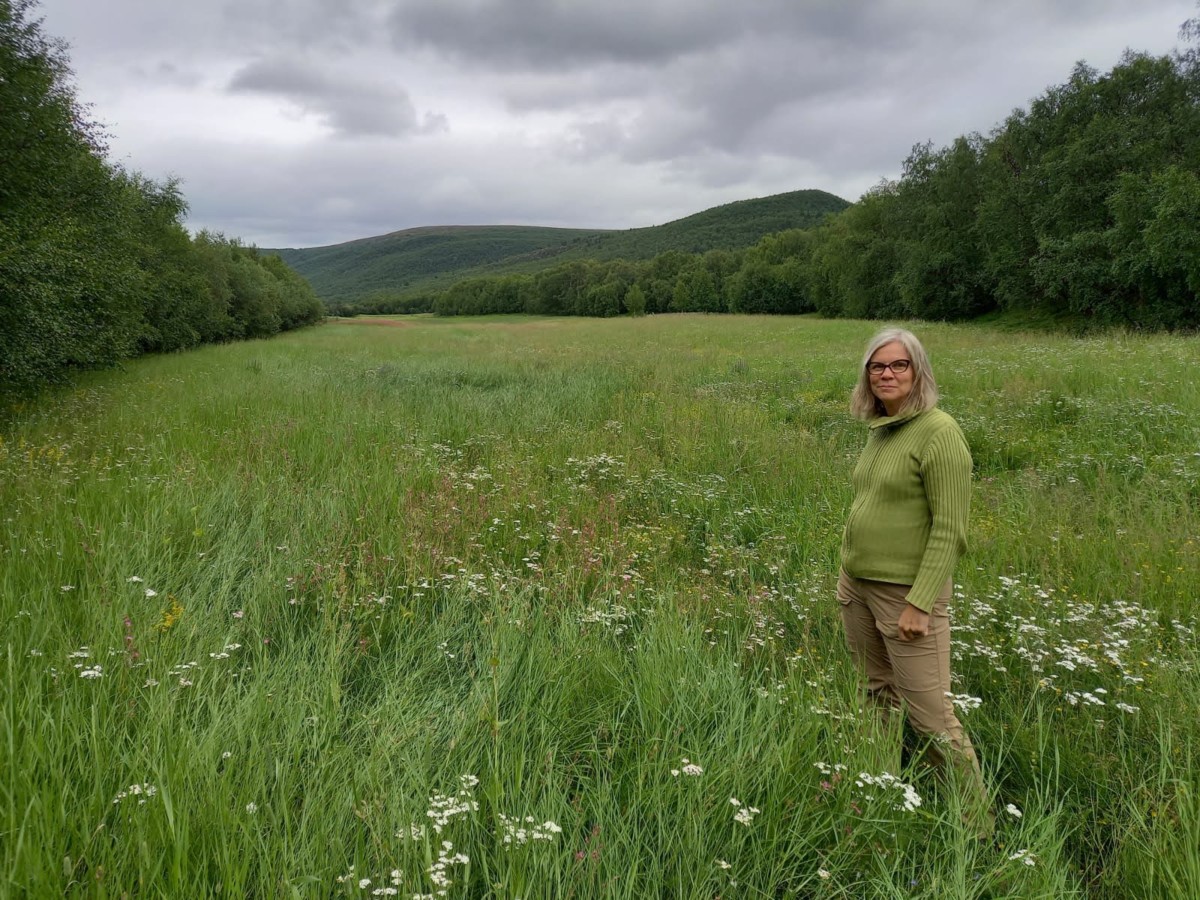 Hanna Guttorm, PhD, has been chosen to be a member of the IHME Helsinki Advisory Board at a Board meeting of Pro Arte Foundation Finland as of June 1, 2022. The seat on the Advisory Board became vacant when long-term member Hanna Johansson, Dean of the Academy of Fine Arts at the University of the Arts Helsinki, ended her term on June 1, 2022.
Guttorm is a Senior Researcher in Indigenous Studies at the University of Helsinki. She is also a member of Helsinki Institute for Sustainable Development (HELSUS). Guttorm has revived her father's Northern Sámi language and is also a part-time Associate Professor in Sámi Teacher Education at the Sámi University of Applied Sciences, Guovdageaidnu, Norway. She is Chair of the Dutkansarvvi – Sámi Language and Culture Research Society, and Editor of Dutkansarvvi Dieđalaš Áigečála magazine. Primarily in Kone Foundation's individually and collectively funded projects, Guttorm explores, writes, speaks and performs from somewhere between the arts, sciences and pedagogy, for a more ecologically and socially sustainable world.
"The invitation to join the Advisory Board was a really stunning surprise. IHME Helsinki's values ​​and practices "breathe" with such familiarity and love of the Earth that, oh, I am confused, delighted and grateful to be able to join in."
Paula Toppila, Executive Director and Curator of IHME Helsinki, chairs the Advisory Board. According to her, the new member brings an important addition to the expertise represented by the members of the Advisory Board and will boost IHME's ability to develop ecologically sustainable art-institution practices: " In Hanna´s work, the three contexts of IHME of art, science and climatework comes beautifully together. She is a researcher who explores the potential for producing creative scientific writing as one of her major topics in an ecologically sustainable connection with the earth, the soil. I am really glad that Hanna will be taking part in our discussions in the future."
Ute Meta Bauer, Professor at Nanyang University of Technology (NTU), Jussi Parikka, Professor of Digital Aesthetics and Culture at the University of Aarhus, and Antti Majava, Visual Artist and researcher at the BIOS Research Unit, will continue on the IHME Helsinki Advisory Board in 2022–2025. The Advisory Board develops IHME 's operations and, under Toppila's leadership, selects each year's IHME Helsinki artists.
IHME Helsinki would like to thank Hanna Johansson for her long-standing work at IHME. Johansson was also a member of the Board of the Pro Arte Foundation Finland in 2007–2022.