Carbon footprints of art organizations and Carbon Challenge 2030
14.12.2020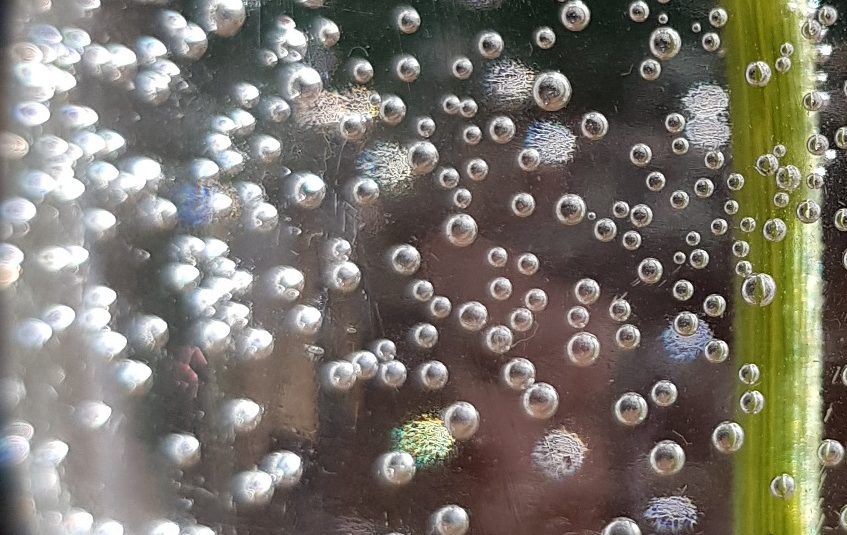 As the year draws to a close, it is a good time to reveal the carbon footprints of my employers – four art organizations – and to launch the 2030 carbon challenge.
The carbon footprints of four art organizations
IHME, Frame Contemporary Art Finland, Mustarinda and HIAP – Helsinki International Artist Programme are Finnish art organizations that operate internationally. Mustarinda runs a residency in Hyrynsalmi, HIAP has one in Helsinki. Mustarinda has a 700-square-metre house, HIAP hosts artists in three different properties that span more than 1,500 square metres. IHME, which produces one work of art a year, has an office of 70 square metres. Frame's office is only slightly larger, but it serves as an information centre for the visual arts, funds international grants and programme activities for the visual arts, and is responsible for the Finnish Pavilion at the Venice Biennale.
Carbon footprints for IHME, Frame, HIAP and Mustarinda have been calculated using the Carbon-smart project's calculator. It uses these categories: energy (heat and electricity), travel and accommodation, procurement, waste, food, and some services (e.g. phone and telecommunications, cleaning). In Frame's case, we also developed calculation factors, for instance, the installation of the work. The calculator does not provide information on the carbon footprint of materials used in a piece of art.
Rule of thumb: transit, heat and meat
Calculating an organization's carbon footprint took from 2 to 8 person-weeks, depending on the scope of operations and the availability of data. Not every organization can invest so much time in carbon computation. In that case, emissions can be reduced using a simple rule of thumb: by minimizing flying, heating and meat-eating. A carbon footprint is still a useful tool when you want to go carbon-neutral, as it allows you to set goals and monitor their achievement.
In the calculations made this year, the share of travel (in practice flying) was surprisingly large. Energy consumption, i.e. heating, was a significant source of emissions for HIAP, but not for others. Emissions from food were very small. That is because art organizations only buy food on rare occasions. The opposite is true of their employees and artists, who have to eat several times a day. But those emissions are part of the carbon budget of the individual, not the organization.
Total carbon footprints for one year:
IHME 16 tonnes CO2e (75% of this from travel)
Mustarinda 25 t CO2e (travel 83%)
HIAP 120 t CO2e (energy 60%, travel 38%)
Frame 640 t CO2e (travel 89%)
The more you spend, the bigger the emissions
Small organizations and individual artists can take comfort from the fact that euros and emissions go hand in hand. The connection is so strong that it can be expressed in a number: in Finland, consumption emissions average 0.5 kg CO2e/euro. This means that those with the greater financial resources have the biggest responsibility and an outright obligation to take the initiative in leading sustainable change.
It's no surprise that out of these organizations it is Frame, which awards a lot of grants, that produces the most emissions. The vast majority of Frame's emissions are generated within grant projects by travel, in practice flying. To understand the scale, it is fair to say that the size of Frame's total emissions corresponds to the annual emissions of approximately 60 Finns.
HIAP: Emissions from staff mobility have fallen by as much as 86%
HIAP is an inspiring example of reducing emissions. As staff have started to travel more slowly, less, and closer, emissions from staff travel have fallen by 86%. HIAP has also worked hard to reduce emissions from heat consumption. Although only a tenant, HIAP together with the Governing Body of Suomenlinna have invested in an intelligent heating-management system, which is expected to reduce emissions by 15%. Although the figure is small in percentage terms, the reduction corresponds to the combined emissions from energy usage of both the IHME and Frame offices.
Ten times lower heating emissions with smart energy solutions
It is an interesting detail that the carbon footprint from energy consumption is the same at IHME and Mustarinda. IHME's office area is ​​70 square metres, ten times less than Mustarinda's with its area of ​​700 square metres. This shows the different potentials for different actors to influence the emissions they produce. Based in Helsinki, IHME's office is heated by Helen's district heating, which is produced using fossil fuels. There are no alternative heating options. In contrast, Mustarinda, in a privately owned house in the countryside, made large investments of both cash and working hours in testing and building new energy solution. This has paid off, and they now have an energy system based on wind power, solar energy and geothermal energy.
Food is essential – Can an organization support personal decisions?
In addition to the results presented above, I calculated that the carbon footprint from food would be 70% lower if all residency artists ate vegan food instead of beef-focused mixed food. This would also significantly reduce the organization's total emissions: they would fall by 30%. The initial assumptions for this hypothetical calculation are in Mustarinda's blog. It is clear that personal food choices can play an important role in overall emissions. However, it's good that employers do not decide what their employees eat. Nevertheless, organizations can consider ways of supporting low-emission vegetarianism.
Carbon Challenge 2030
No artist or art organization operates in a vacuum. We are all bound together in multiple ways. A new carbon-neutral normal has to be created jointly. That is why I am challenging you for 2030:
Monitor your emissions, reduce them by 90% and offset the rest
Demand

guiding legislation for climate action and compensation
more research, more comprehensive data, better calculators
the support, training and information needed for the change to take place, including support structures

Create demand for low-emission products, services and facilities

Carbon-neutral facilities and venues
Carbon-footprint calculation as an additional service provided by accounting companies
Environmental programs and certification

Slow down, adjust your expectations
Spend time talking and accepting emotions
Reach out to everyone
Create a low-emission culture
The information here is based on a speech I gave at the Eco-seminar organized by IHME, Frame, HIAP and Mustarinda at HAM – Helsinki Art Museum on 19 December 2020. The talks given at the seminar have been published on IHME's YouTube channel. Worth taking a look!
This article is part of a series published in 2020 about the carbon footprint of an art production, written by IHME eco-coordinator Saara Korpela. You can take part in the discussion on Twitter @IHMEhelsinki or write directly to saara.korpela(at)ihmehelsinki.fi.

Previously published Ecoblog posts:
Read all Ecoblog posts in the section Read and listen.